LOCATION
60 South 100 East
St. George, Utah 84770
(435)986-5506

The northern half of Lot 1, Block 15, Plat A on the old pioneer map of St. George.

37° 6' 26" North Latitude, 113° 34' 53" West Longitude
37.1071° North Latitude, 113.5815° West Longitude
2,730 feet (832 meters) MSL



HISTORY
Sun Capital Bank was established on December 10, 1974.

The property for its building is the northern half of Lot 1, Block 15, Plat A on the old pioneer map of St. George. This was part of the original Orin N. Woodbury property.

On July 18, 1997, it was acquired by the United States National Bank of Oregon.

The building is currently the St. George main office of US Bank.



PHOTOS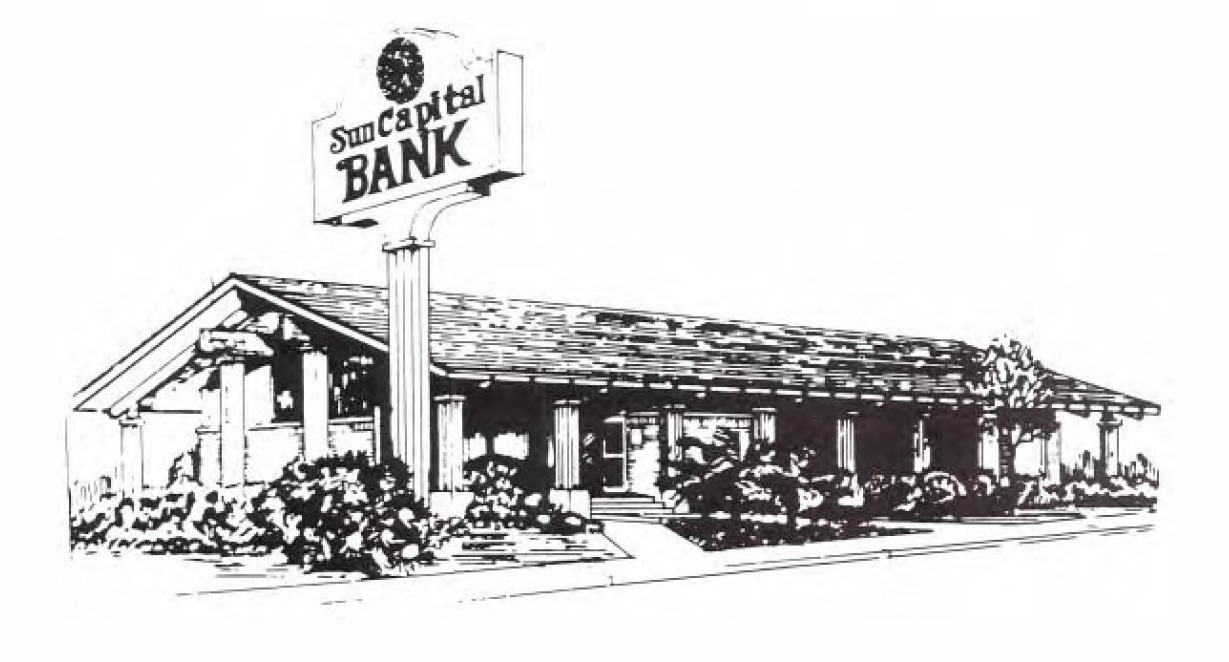 WCHS-02072 Drawing of the Sun Capital Bank building from 1993



WCHS-02517 Front of the US Bank building in 2014

Other WCHS photos:
WCHS-02071 Drawing of the Sun Capital Bank building in St. George
WCHS-02518 Photo of the back and south sides of the US Bank building in St. George
WCHS-02519 Photo of the back side of the US Bank building in St. George
WCHS-02520 Photo of the front and north sides of the US Bank building in St. George



REFERENCES
TBD