LOCATION
60 East 100 North (100 North was Highway 91 and is now St. George Blvd.)
St. George, UT 84770
Telephone 119 in the 1941 telephone book
Telephone ORchard 3-3557 in the 1958 telephone book
Telephone ORchard 3-3557 in the 1961 telephone book
Telephone 673-3557 in the 1972 telephone book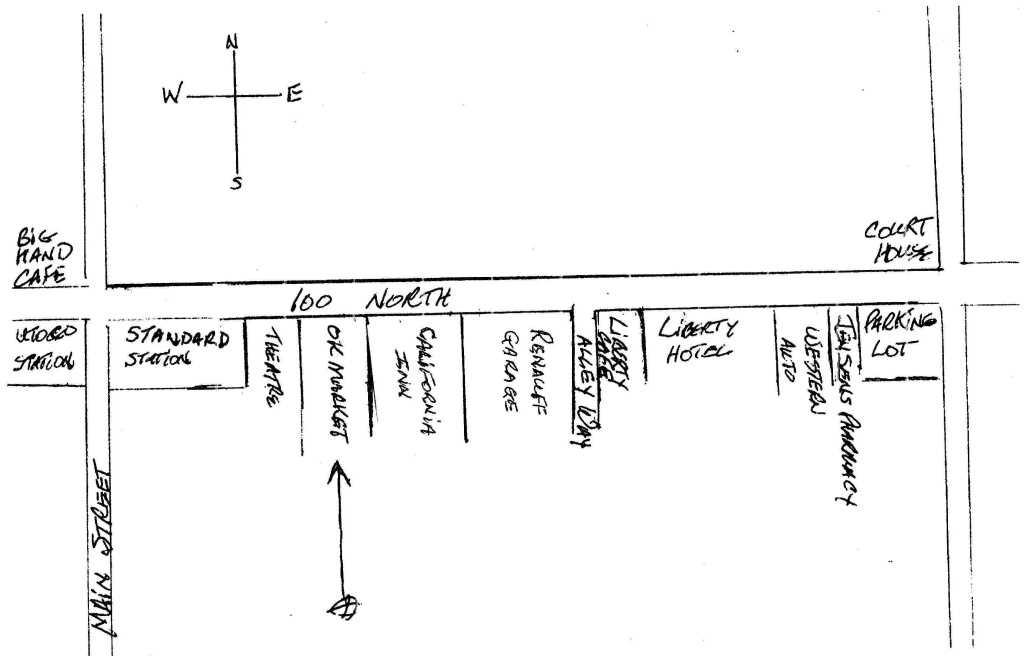 HISTORY
The Liberty Hotel was constructed in 1928 when Utah highway officials designated 100 North (now St. George
Boulevard) as Highway 91 and it was oiled. The hotel was located on the south side of Highway 91 between
Main Street and 100 East. It was built as a 23-room brick hotel by G. W. "Jockey" Hail. It featured steam heat,
private baths for all rooms on the second floor, some telephones, and room for a third story to be added later.
When it opened in August, 1928, the county newspaper reported that one thousand people attended.
(Washington County News, 8/9/1928, Page 1).

Liberty Hotel newspaper ads read: "Why start a fire on Sunday in this hot weather when we have meals all
prepared?" The hotel building also housed a cafe and a hair salon. Two local sisters, Edith Brooks and EvaLyn
Brooks (daughters of George & Cornelia Brooks) operated the Moderne Beauty Salon at 78 East 100 North
in the Liberty Hotel building for most of the 1930s. Their newspaper ads asked "Have you a wife who would
appreciate a permanent wave?" (Washington County News, 12/3/1931, Page 3)

The Liberty Hotel expanded in 1930 to add more rooms and telephones. An ad in the Scenic Utah Tourist
magazine boasted "Hotel Liberty, located on Highway 91 entering from east. European plan, 42 rooms with bath,
$2.00 per day and up to 14 rooms without bath $1.50 per day and up. Fans in all rooms. Cafe in connection
giving short orders and regular meals. Telephone service. G.W. Hail, Prop."

Hail was killed in a car accident in 1938 and his son, Brown Hail, took over operation. Brown Hail also built
the Hail's Motel down the street at 185 East 100 North, now operating (2017) as the Dixie Palms Motel.

There was a barber shop inside the Liberty Hotel. The name was "Ez's Barber Shop. Ez MacArthur was the
barber and John Garner shined shoes.

The Liberty Hotel continued in operation into the 1970s.



PHOTOS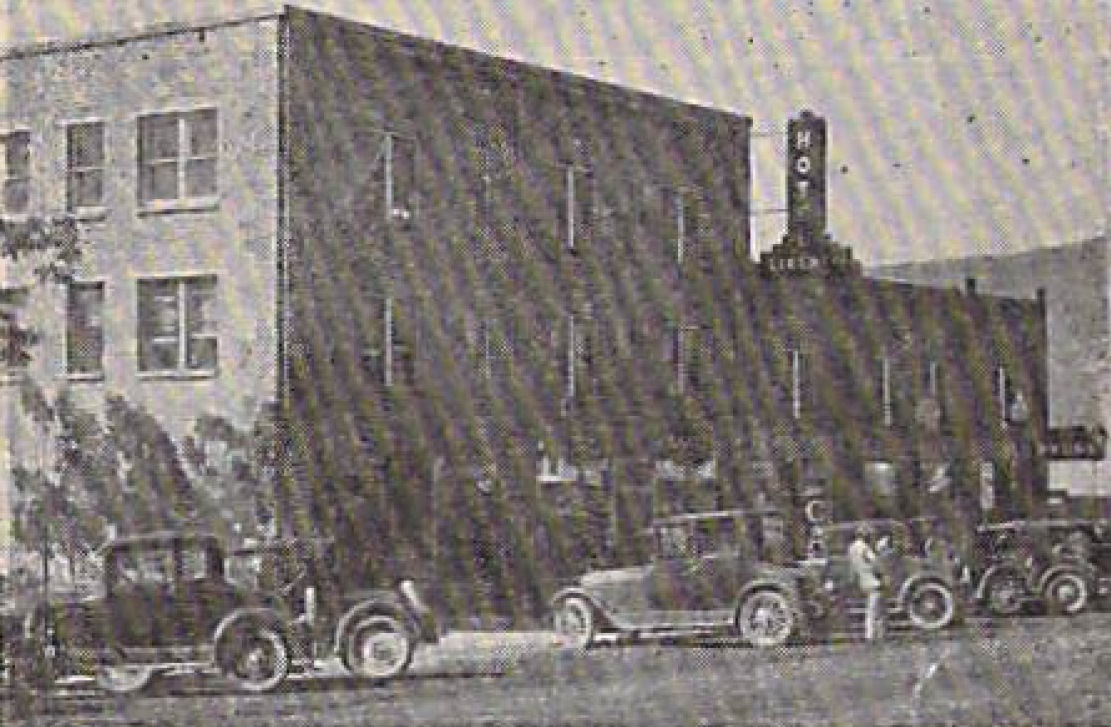 Liberty Hotel in the 1930s (camera is looking southwest)

WCHS photos:
WCHS-01602 Photo of 100 North looking east in St. George around 1953 (Liberty Hotel is on the right)
WCHS-03423 Photo of the front of the Liberty Hotel in St. George about 1928
WCHS-03424 Photo of the north and east sides of the Liberty Hotel in St. George in the 1930s
WCHS-03464 Photo of an advertising booklet from the Liberty Hotel with "Via Air Mail" stickers



REFERENCES
Liberty Hotel brochure

Early Roadside Motels and Motor Courts of St. George
by Lisa Michele Church
Utah Historical Quarterly, Volume 80, Number 1 (Winter 2012)
Pages 30-33