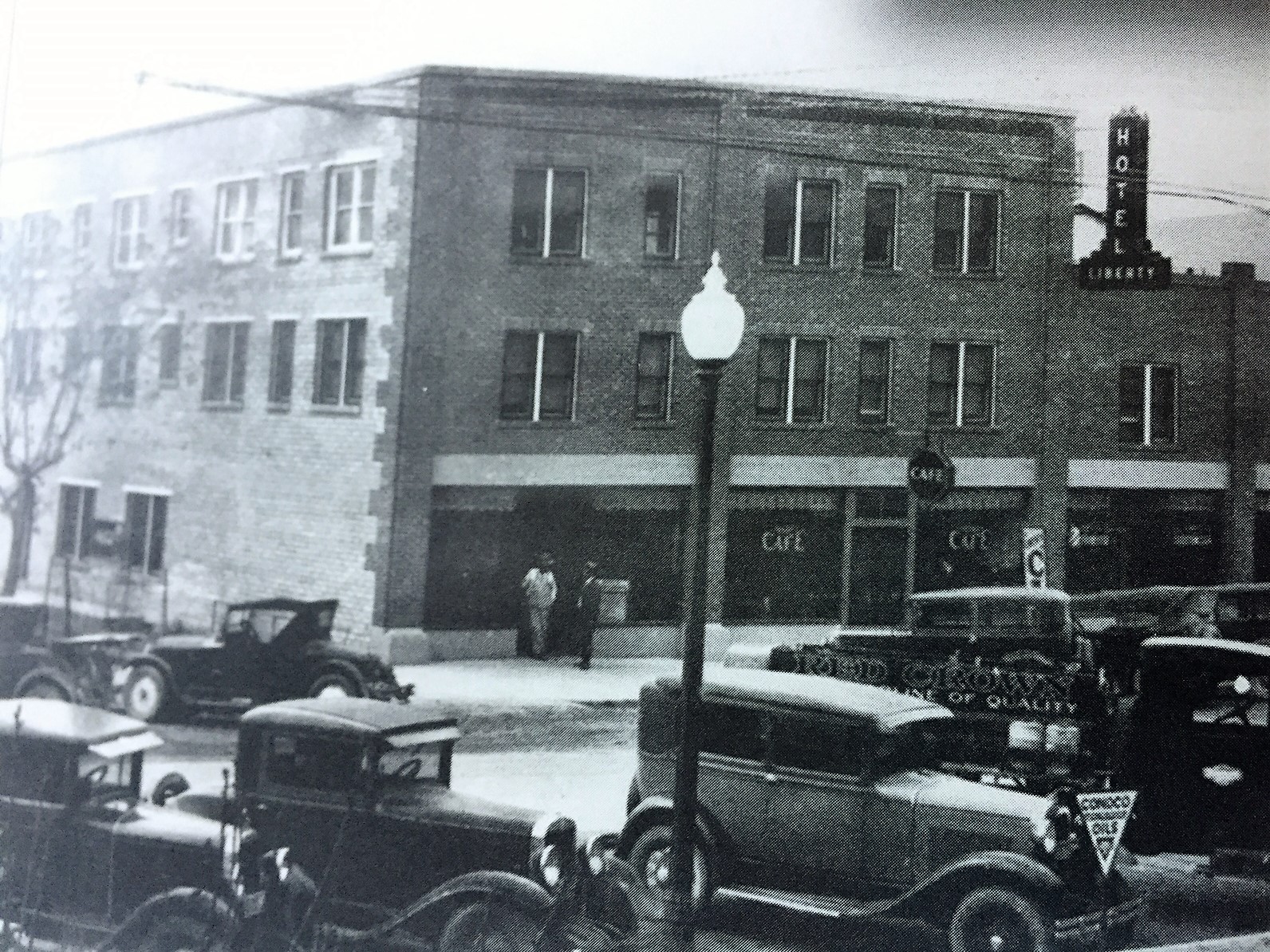 Photo of the north/front and east sides of the Liberty Hotel in St. George, Utah.
It was on the south side of Highway 91 (previously 100 North; now St. George Blvd.) between Main St. and 100 East.

This photos was taken in the 1930s after the third story was added in 1930 (compare with WCHS-03423).
The hotel then boasted 42 rooms and a cafe on the premises.

Photo contributed by Lisa Michele Church on 7/2/2017.