LOCATION
84 South 100 East
St. George, UT 84770

37° 6' 24.66" North Latitude, 113° 34' 53.16" West Longitude
37.106853° North Latitude, 113.581433° West Longitude
2,727 feet (831 meters) MSL



DESCRIPTION
The front porch of the house was removed and the building abutted the front of the house.

The walls of the 20 x 40 foot building were made of cinderblocks.

A cement semicircular driveway was added out in front.



HISTORY
Shortly after buying the Orin Woodbury Home, Walder & Carolyn May built this building onto the front of the old home.

The building was used for the May Flowers floral shop.

After May Flowers was closed in August of 1993, the building was taken over by the May's son, David C. May, for his business, Internet Effects.

On May 13, 2010, David had the old granary on the property removed to provide more parking for the business.

The Woodbury home was demolished in October of 2011 to make room for future expansion of the building.



PHOTOS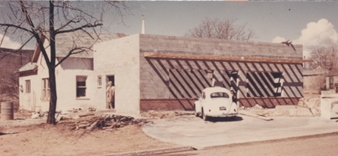 WCHS-02504 The May Flowers building under construction



WCHS-02505 The May Flowers shop after opening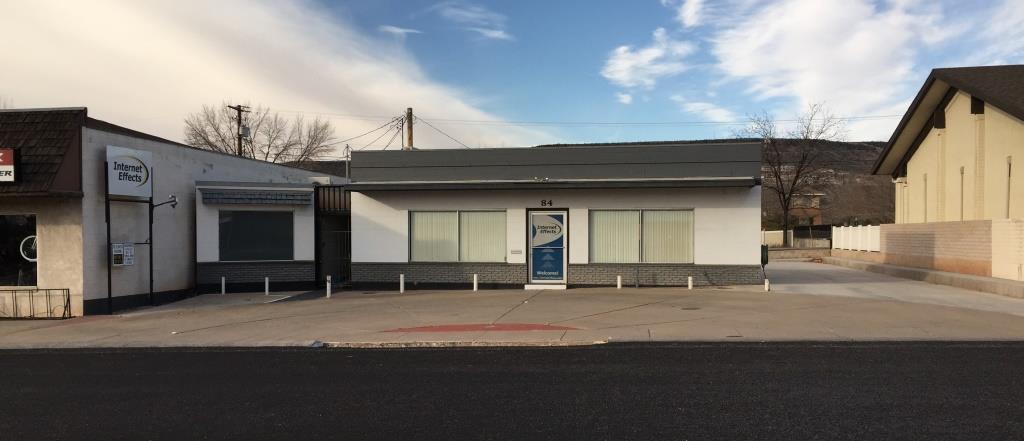 WCHS-02510 The Internet Effects building

Other WCHS photos:
WCHS-02503 Photo of the May Flowers building under construction
WCHS-02509 Photo of the Bicycles Unlimited and Internet Effects buildings in St. George
WCHS-02511 Photo of the north side and back of the Internet Effects building in St. George
WCHS-02512 Photo of the back side of the Internet Effects building in St. George
WCHS-02522 Photo of the Orin Woodbury home after the front porch and living room were removed
WCHS-02523 Photo of Walder & Carolyn May in front of the newly constructed May Flowers building



REFERENCES
TBD