LOCATION
West side of Main Street between State Street and 100 South
Hurricane, Utah

For a map of the downtown business district in the late 1920's, click here.

The old elementary school was just south of it and the white chapel was just north of it.



DESCRIPTION
TBD



HISTORY
Hurricane's Relief Society House was constructed in 1912.



PHOTOS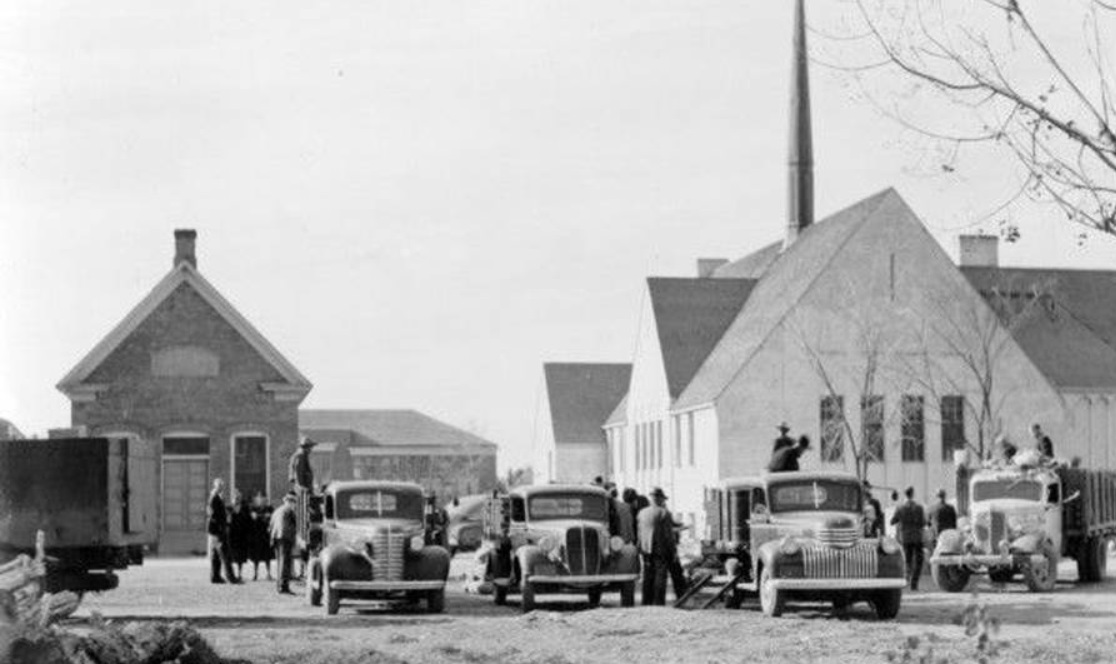 WCHS-04316 Relief Society House and White Chapel (Click here to enlarge)


Other WCHS photos:
WCHS-04317 Photo of the Hurricane Old White Chapel and Relief Society House
WCHS-04323 Photo of Hurricane's first elementary school and the Relief Society House



REFERENCES
TBD