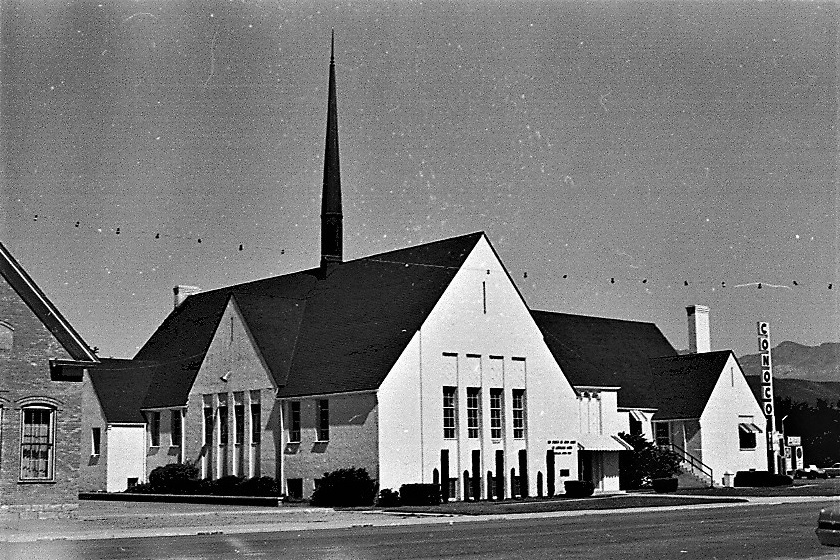 Photo of the Old White Chapel in Hurricane.
A little bit of the Hurricane Relief Society House can be seen on the left side of the photo.
A very little bit of Cannon's Conoco station can be see on the far right of the photo.

This photo was contributed by David T. Hinton on September 22, 2020.
The camera is facing northwest.