The Temple Quarry Trail was used for transporting lava rock by wagons from the Temple Quarry to the building site of the St. George Temple.



LOCATION
The Temple Quarry Trail originally went from the Temple Quarry on the southwest side of the Black Hill around the south end of that mesa and then down to the town level following what was later improved to become Airport Road (now Tech Ridge Road).

The current trail starts at a parking lot on the right (west) side at the south end of Donlee Drive (just beyond the
townhouses at 270 S. Donlee Drive). Going through the rock gate there, a new approach with steps leads up to
the original trail location and from there around the south end of the Black Hill and ending at the Temple Quarry
on the southwest side of the mesa.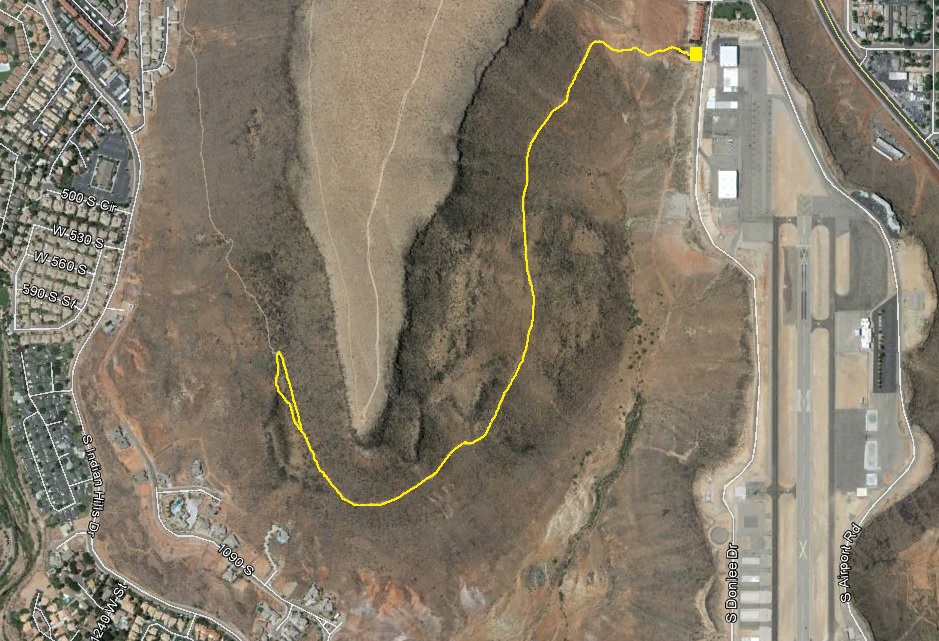 HISTORY
The remains of the trail have been improved and are now part of the St. George trail system.

Andrew Gubler made some improvements, including some signage, as an Eagle Scout project in 1997.

In 2007, the City of St. George built a new trailhead with a parking lot, stone arch gate, and access trail from the
parking lot to the old trail location. This project had been pushed by Dr. Mark H. Greene and was dedicated to his
memory on November 9, 2007.



PHOTOS
TBD



REFERENCES
TBD