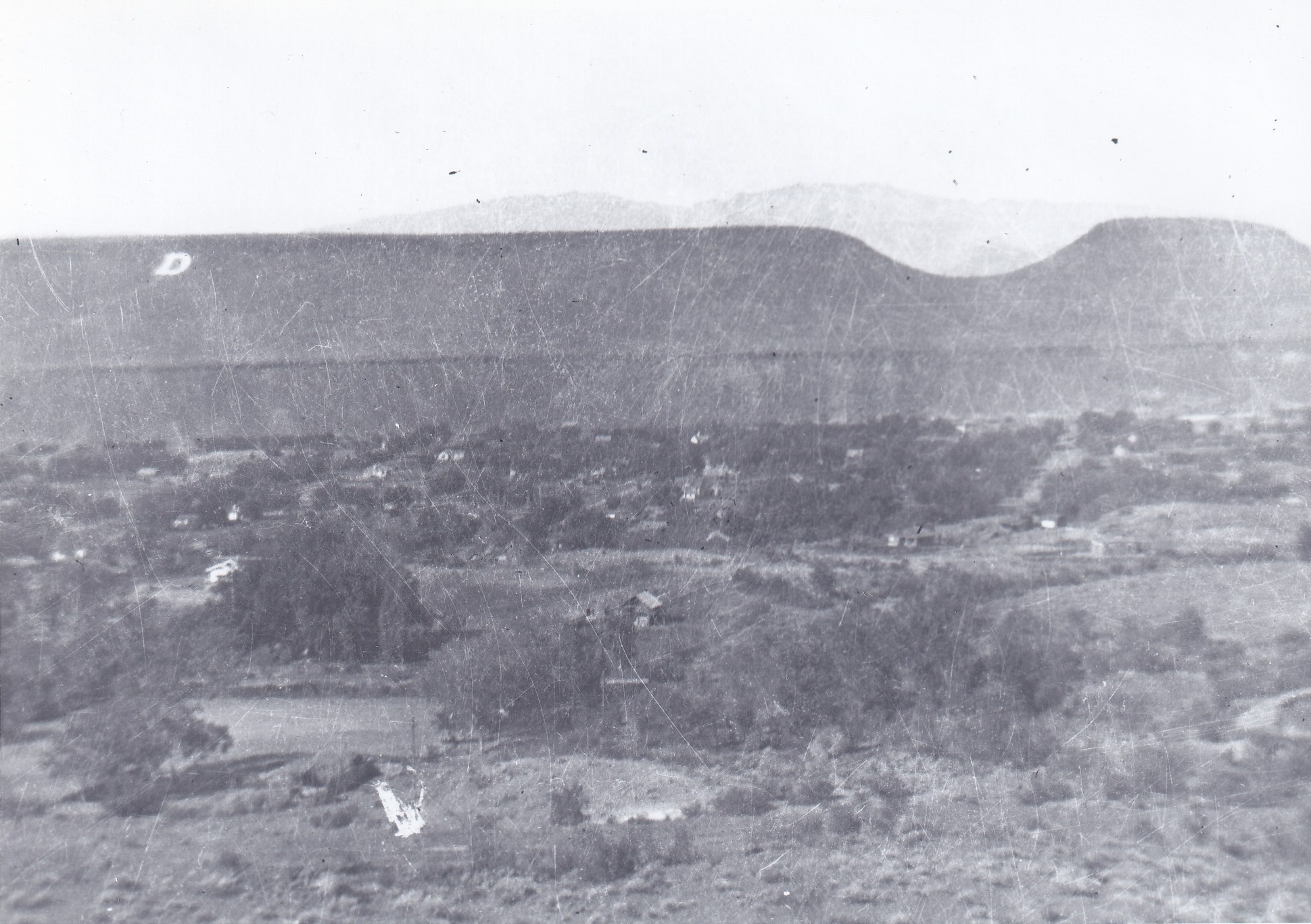 To enlarge, click here

Photo of the northwest corner of St. George looking westnorthwest with the Dixie "D" in the background.

This photo is from the late T.P. Durrant at the Dixie Photo Shop, donated beginning on June 25, 2023
by his daughter, Debra Durrant Judd, and scanned by Debra Crocker.