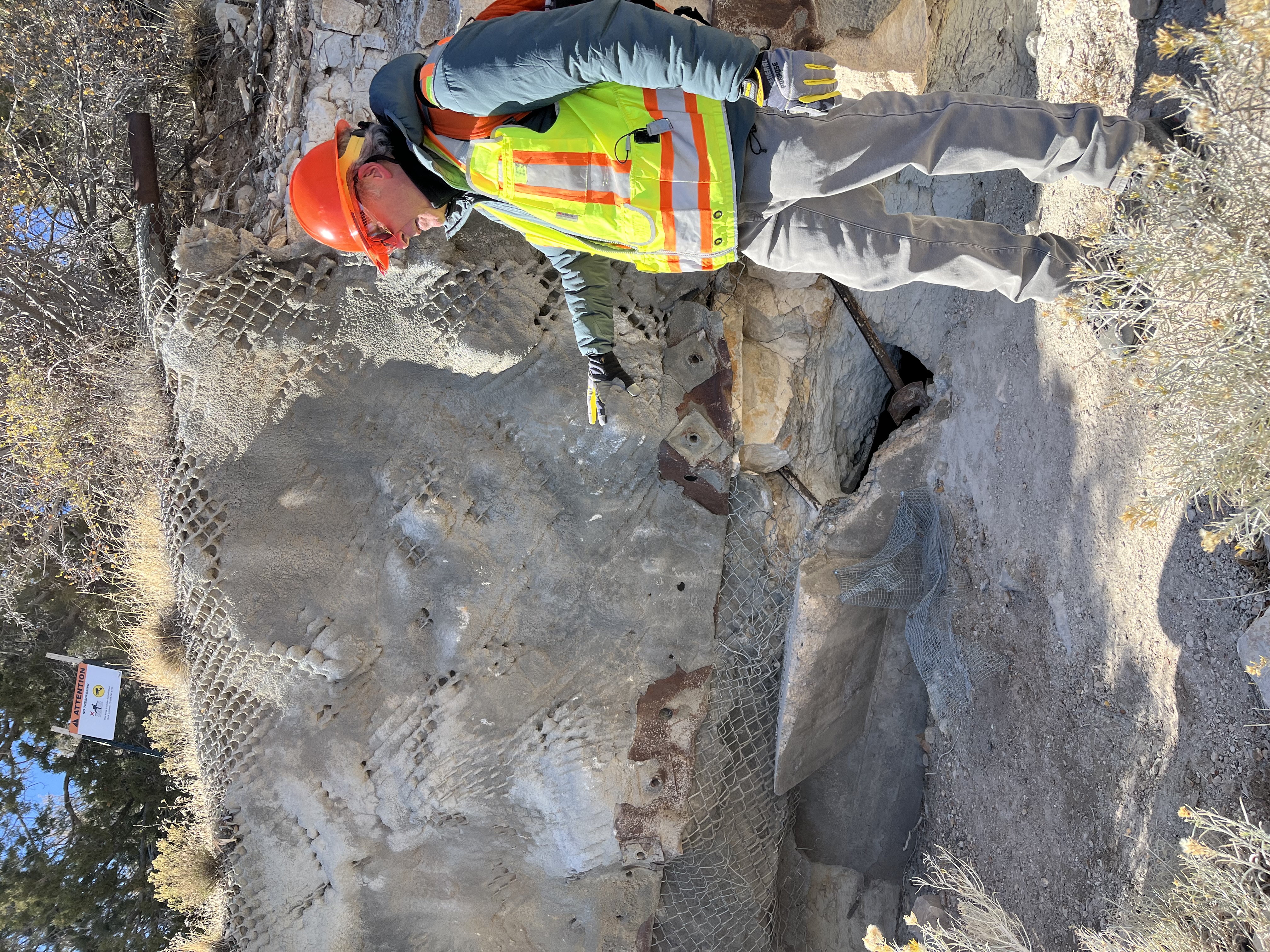 To enlarge, click here

Photo of Dave Enos (Teck American Inc.) pointing out vandalism at an add-on site
located between the Apex Mine and Paymaster Mine mine. Vandals had re-opened
it after it was closed through a cooperative venture by state and private companies.

The photo was taken by Loren Webb on November 15, 2022 and contributed
by him on that day.