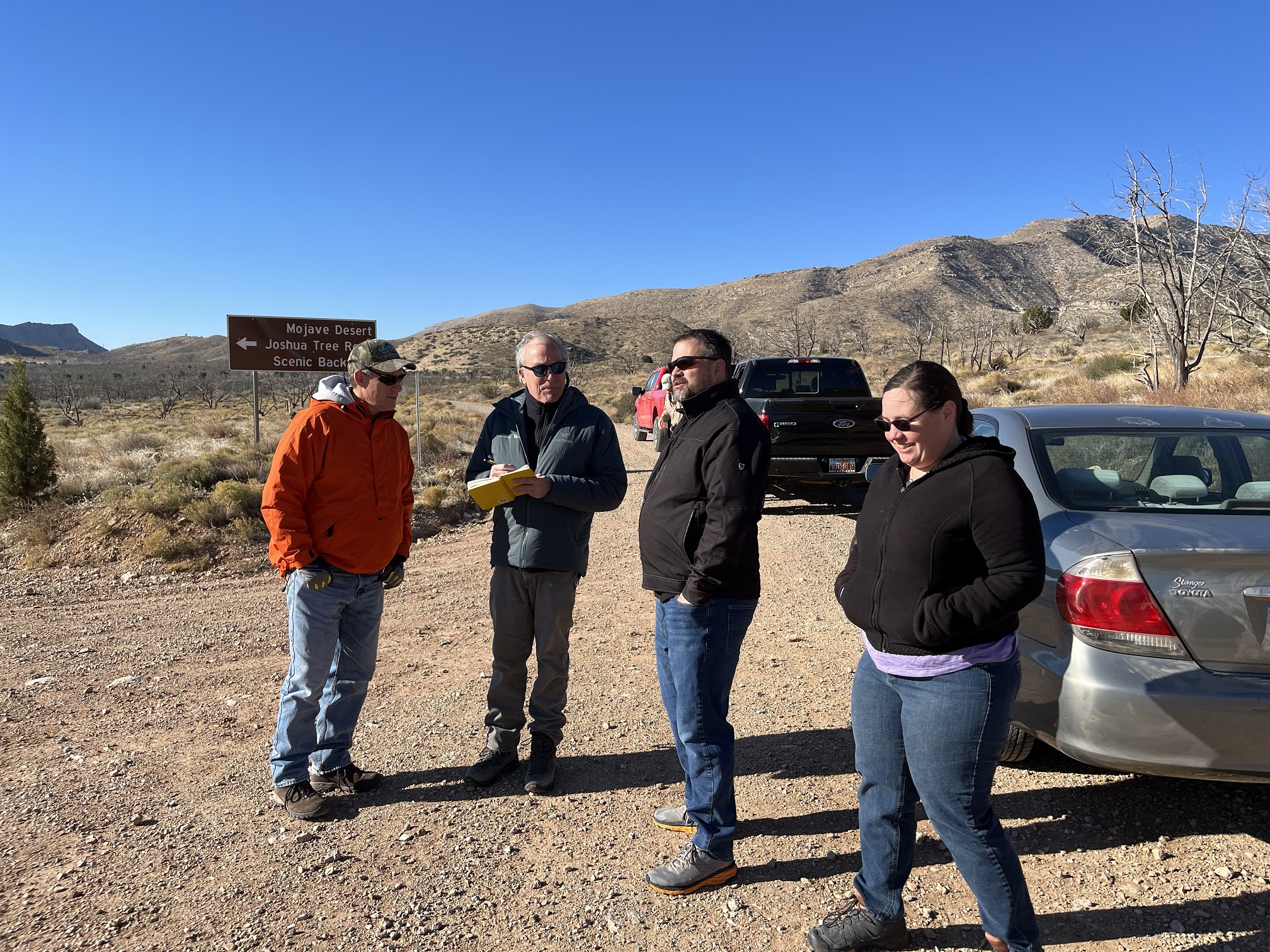 To enlarge, click here

Photo of Doug Truman & Dave Enos (Teck American, Spokane WA) and Matt Morgan & Kim Coburn (Utah
Division of Oil, Gas and Mining) at the "Y" intersection on Bullpass Road. This is the location where an
informational kiosk to inform the public of the closure of the Apex Mine and Paymaster Mine to public access is
to be constructed by the Utah Division of Outdoor Recreation. They were on a field trip with a group enroute to
view work being done to close off the historic Paymaster Mine on Utah Hill for safety reasons.

The photo was taken by Loren Webb on November 15, 2022 and contributed by him on that day.