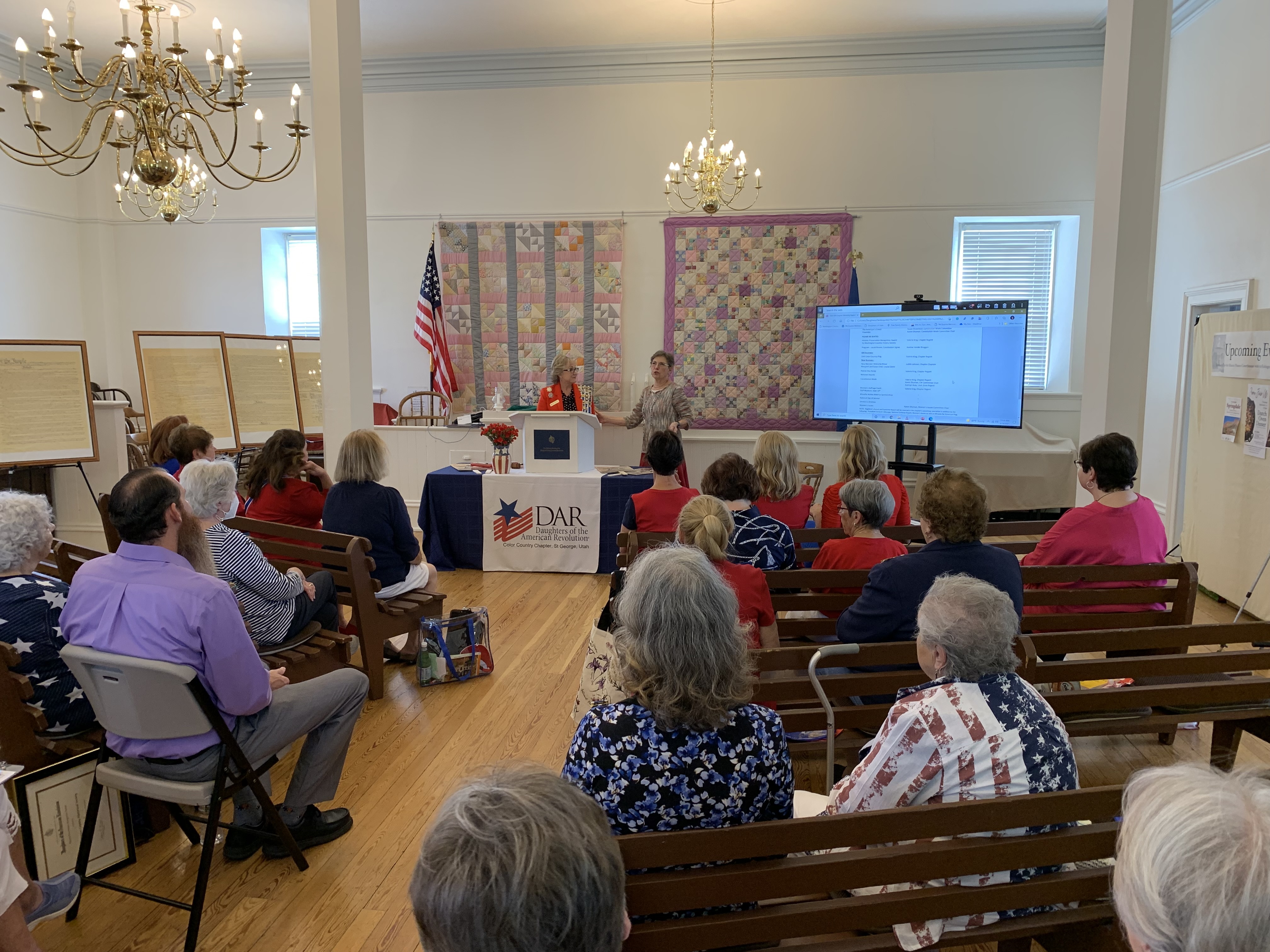 To enlarge, click here

Photo of the WCHS Secretary Jeanine Vander Bruggen speaking at a meeting of the Daughters of the American
Revolution Color Country Chapter being held in the upstairs courtroom of the old Pioneer Courthouse. The
occasion was the presentation of a DAR Historic Preservation Recognition Award to the Washington County
Historical Society.

This photo was taken by George Cannon on September 14, 2021 and contributed by him on September 19,
2021.