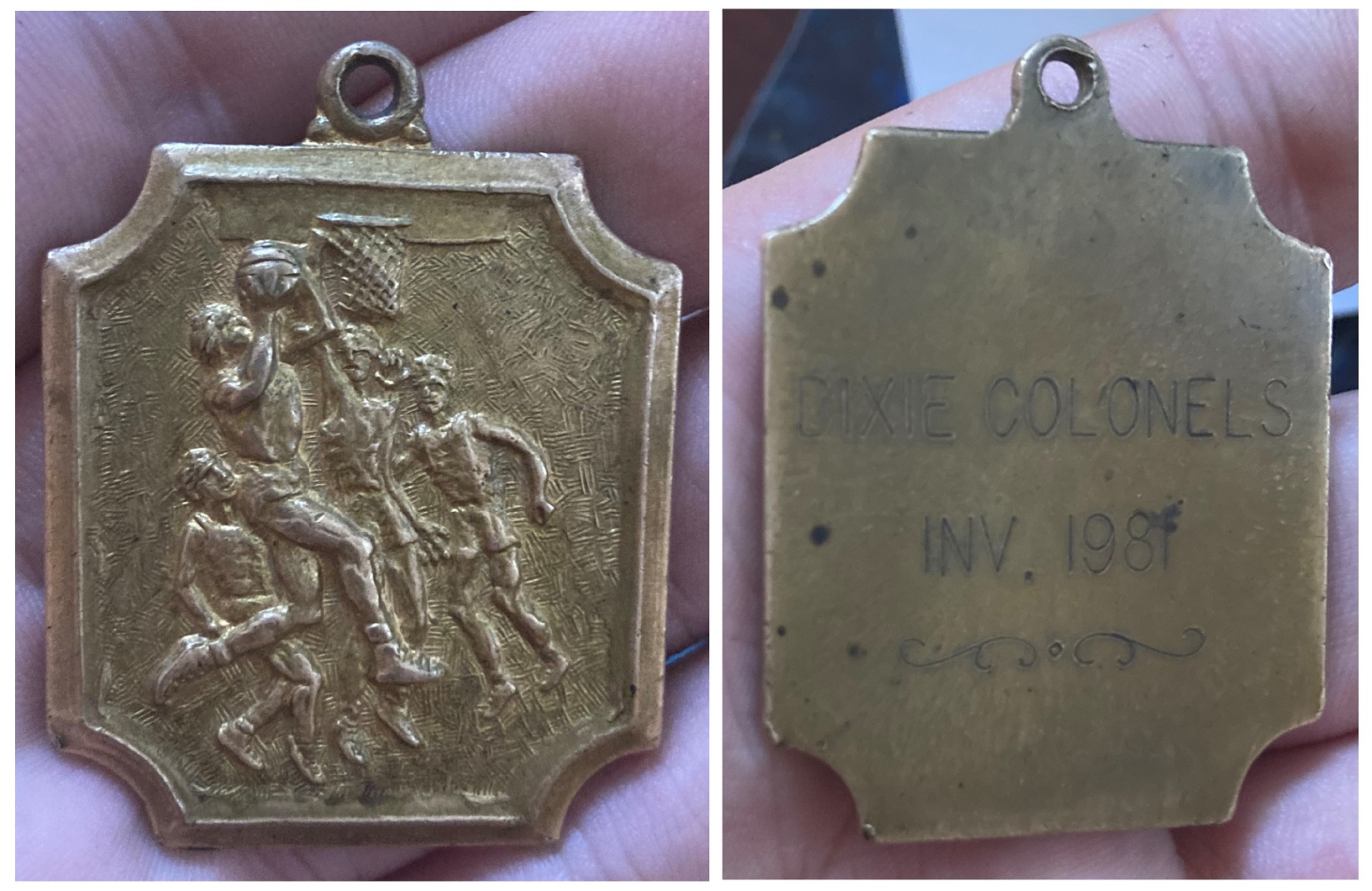 To enlarge, click here

Photo of a 1981 Dixie Colonels Invitational Basketball Tournament medal.

Engraved on the back is "DIXIE COLONELS INV. 1981".

Also see,
Rebels defeat opponents: capture Dixie Colonel Holiday Classic title
The Dixie Sun, January 16, 1981, Pages 1 & 4

The photos of the medal were contributed by Brady Fronk on June 10, 2021.