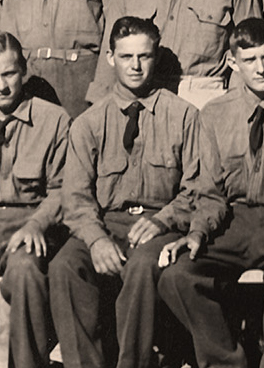 Photo of the J. Russell Kimmerly who was an enrollee at the St. George CCC Camp in 1936.

For other photos with or connected to Russell, see WCHS-04468, WCHS-04470, WCHS-04471, WCHS-04472,
WCHS-04473, WCHS-04474, WCHS-04475, WCHS-04476, WCHS-04477, and WCHS-04478.

This photo was taken from WCHS-04468 and was contributed by Russell's grandson, Dan Kimmerly
on March 2, 2021.