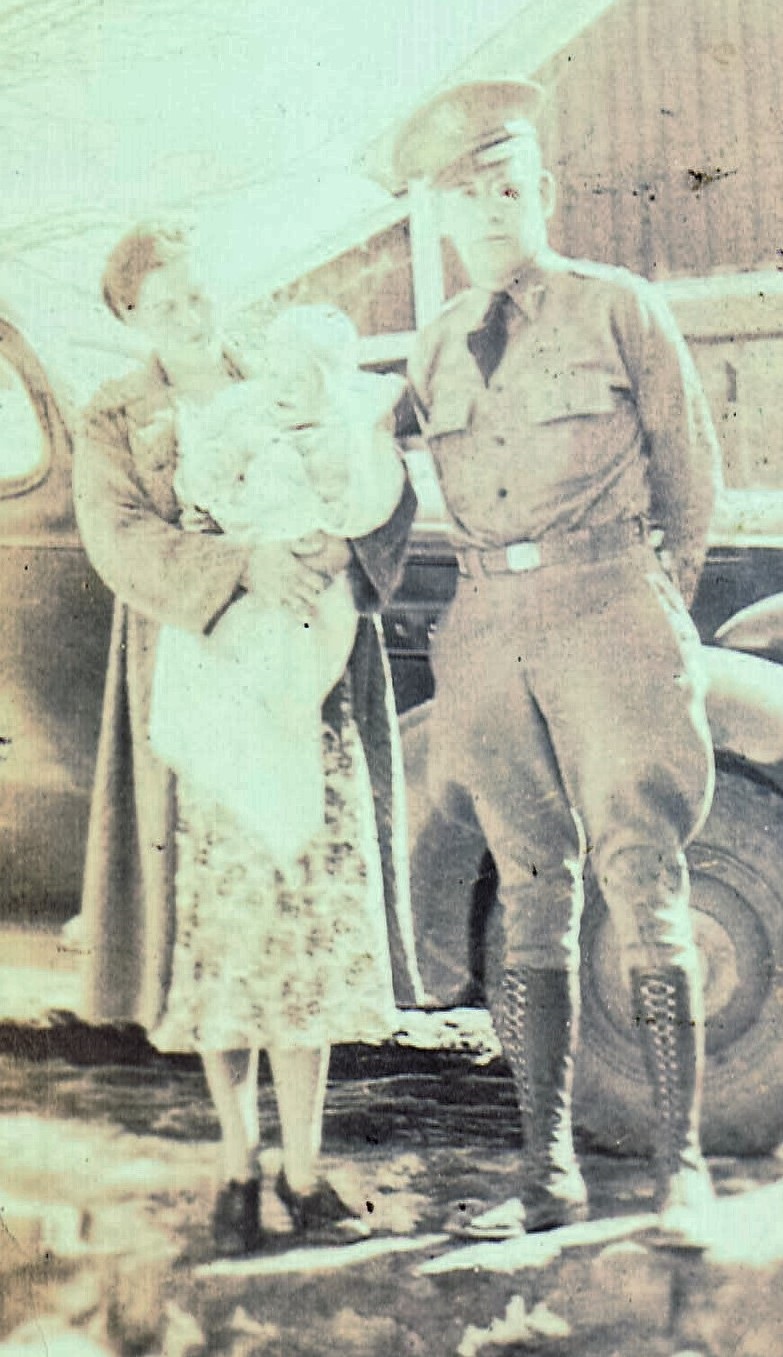 To enlarge, click here

Photo of Captain John S. Shipley, commanding officer of the Leeds CCC Camp, with his wife,
Dorothy Schweimler Shipley, and his daughter, Judith Mildred Shipley.
This photo was taken about 1938.

This photo was contributed by Randy Shipley on February 15, 2021.
Randy is the son of John & Dorothy Shipley.