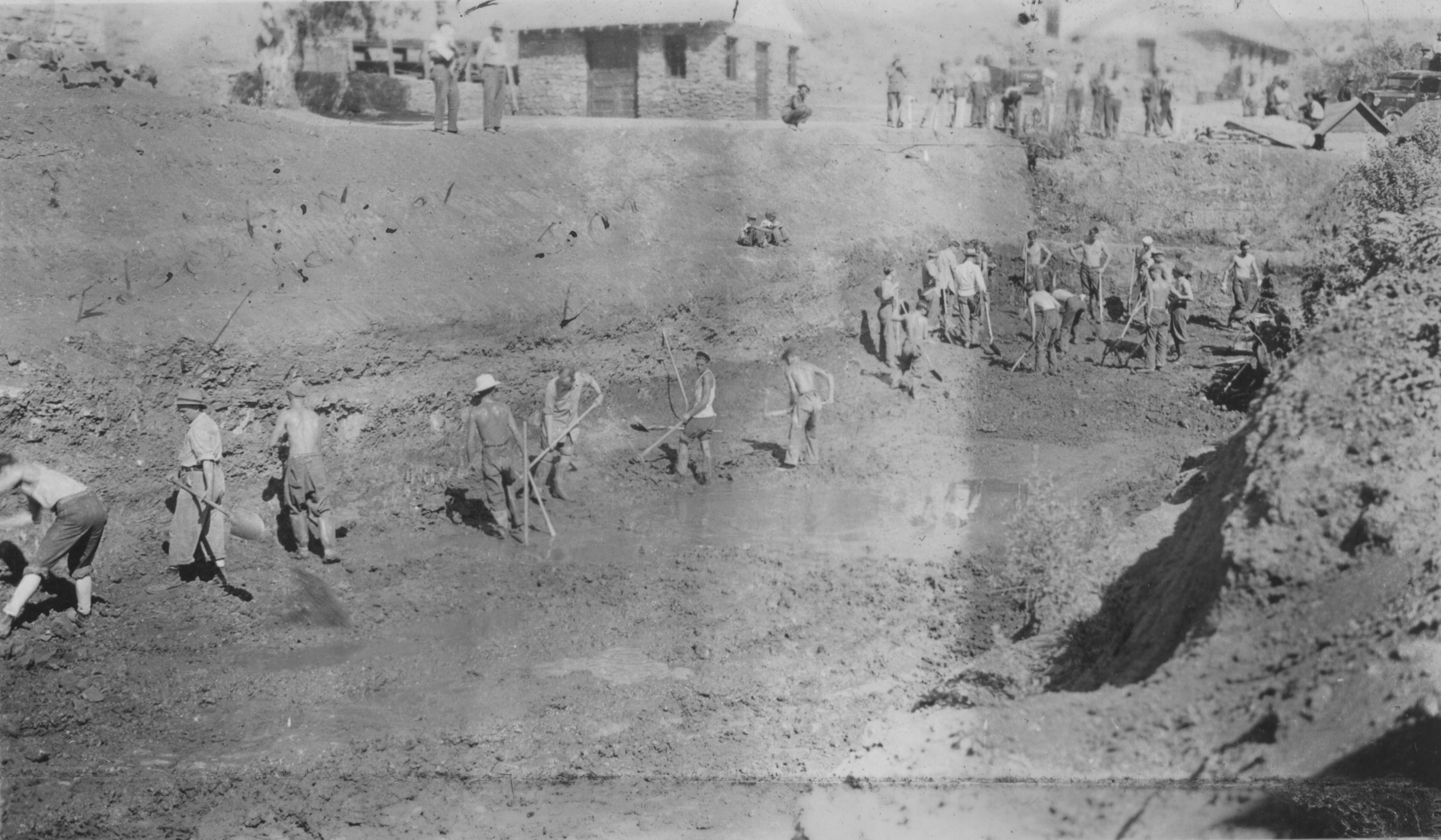 To enlarge, click here

Photo of people building a swimming pool at the Leeds CCC Camp.
The building at the top center is the ??? and the building at the top right is the ???

This photo was contributed by Randy Shipley on February 15, 2021.
Randy is the son of the Leeds CCC Camp commanding officer, Capt. John S. Shipley.