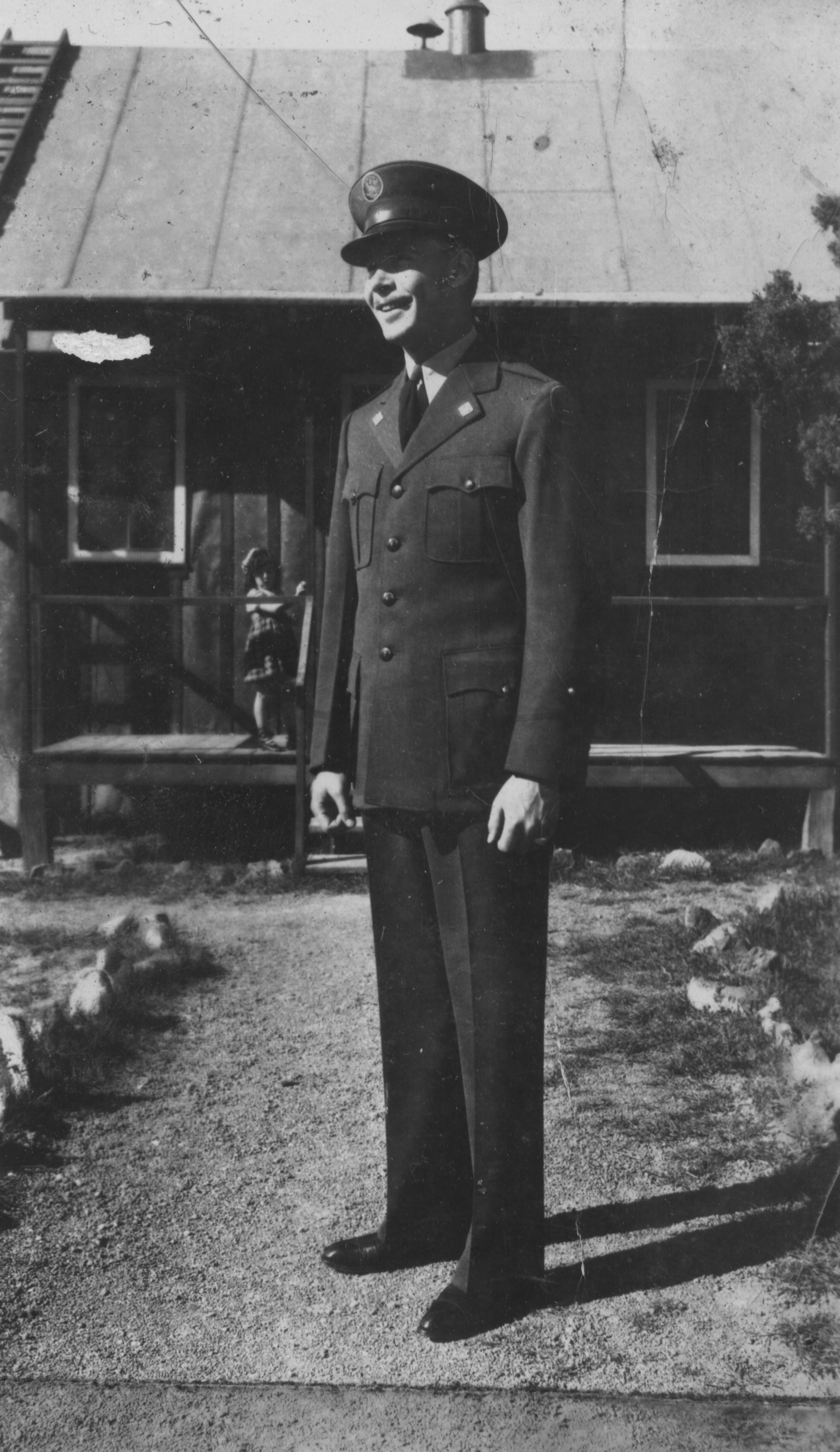 To enlarge, click here

Photo of Captain John S. Shipley, commanding officer of the Leeds CCC Camp in front of
a building at that camp. Capt. Shipley's daughter can be seen in the background.

For similar photos, see WCHS-04439 and WCHS-04462.

This photo was contributed by Randy Shipley on February 15, 2021.
Randy is the son of Capt. Shipley.