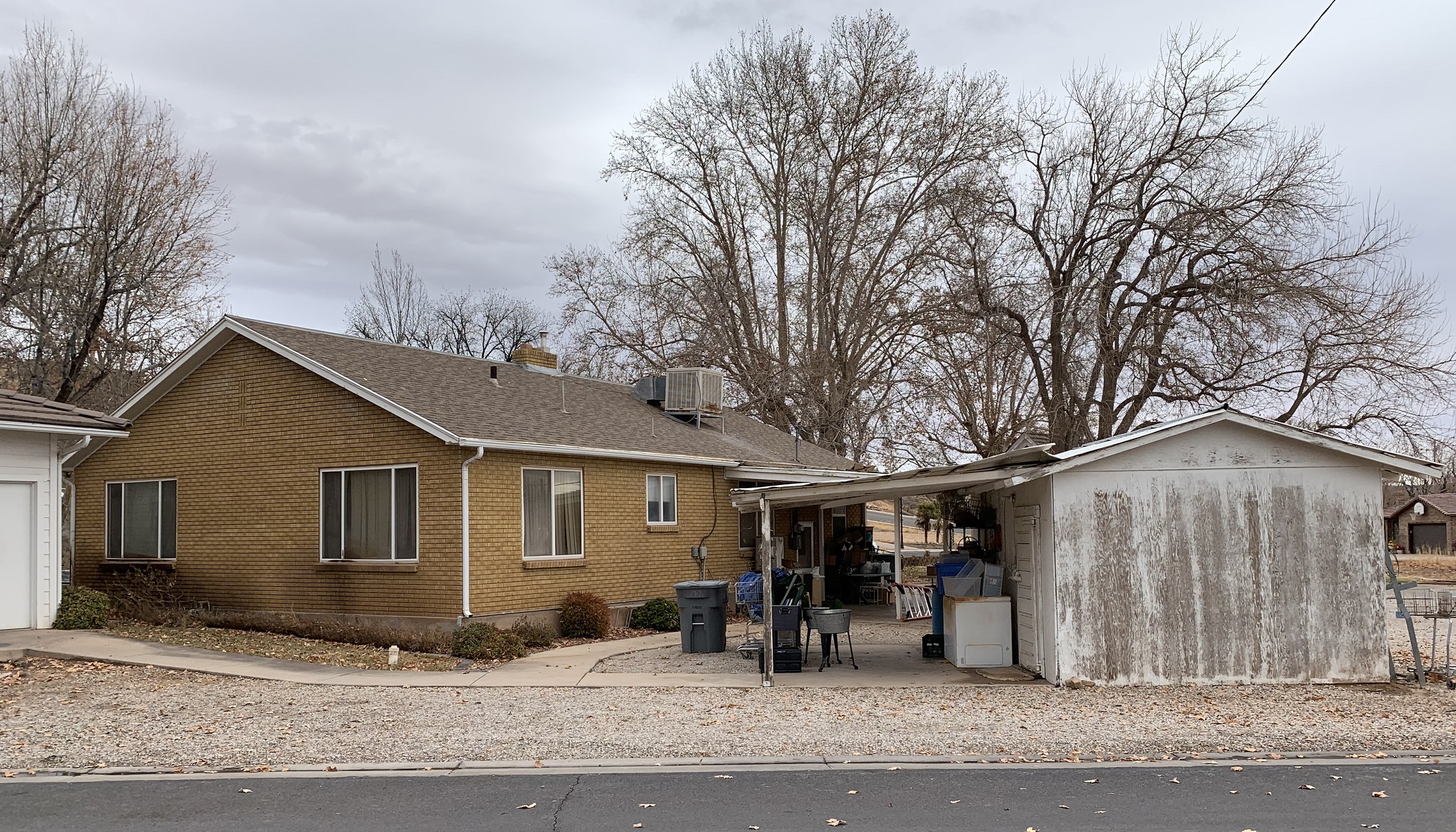 To enlarge, click here

Photo of the northwest and southwest sides of the Landon & Wanda Frei home in Santa Clara.
A corner of the Frei's Fruit Market is barely visible on the left and a storage shed is on the right.
The camera is facing east.

This photo was taken on January 27, 2021 by George Cannon and contributed by him on February 13, 2021.