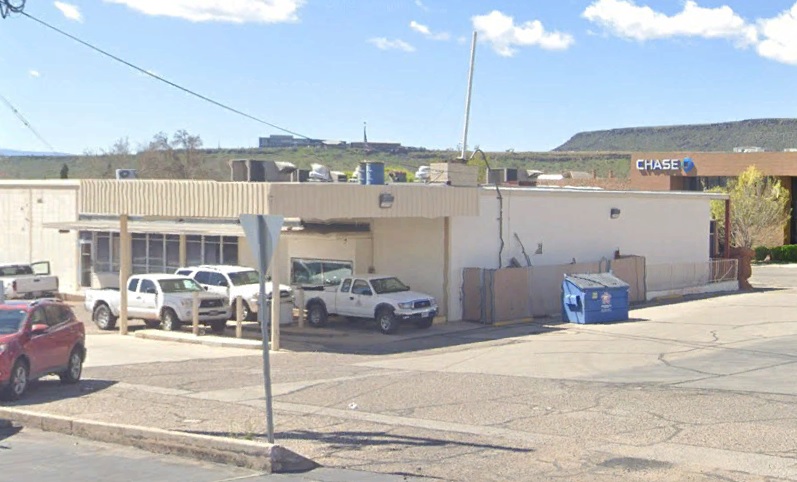 Photo of the old Bank of St. George Building on the northeast corner of 100 East & Tabernacle in St. George.
At the time this photo was taken, the building was being used by the Red Cliffs Desert Reserve.

For other related photos, see WCHS-04312 and WCHS-04314.

This photo was taken by George Cannon on May 17, 2020 and contributed by him on August 15, 2020.
The camera is looking southwest.