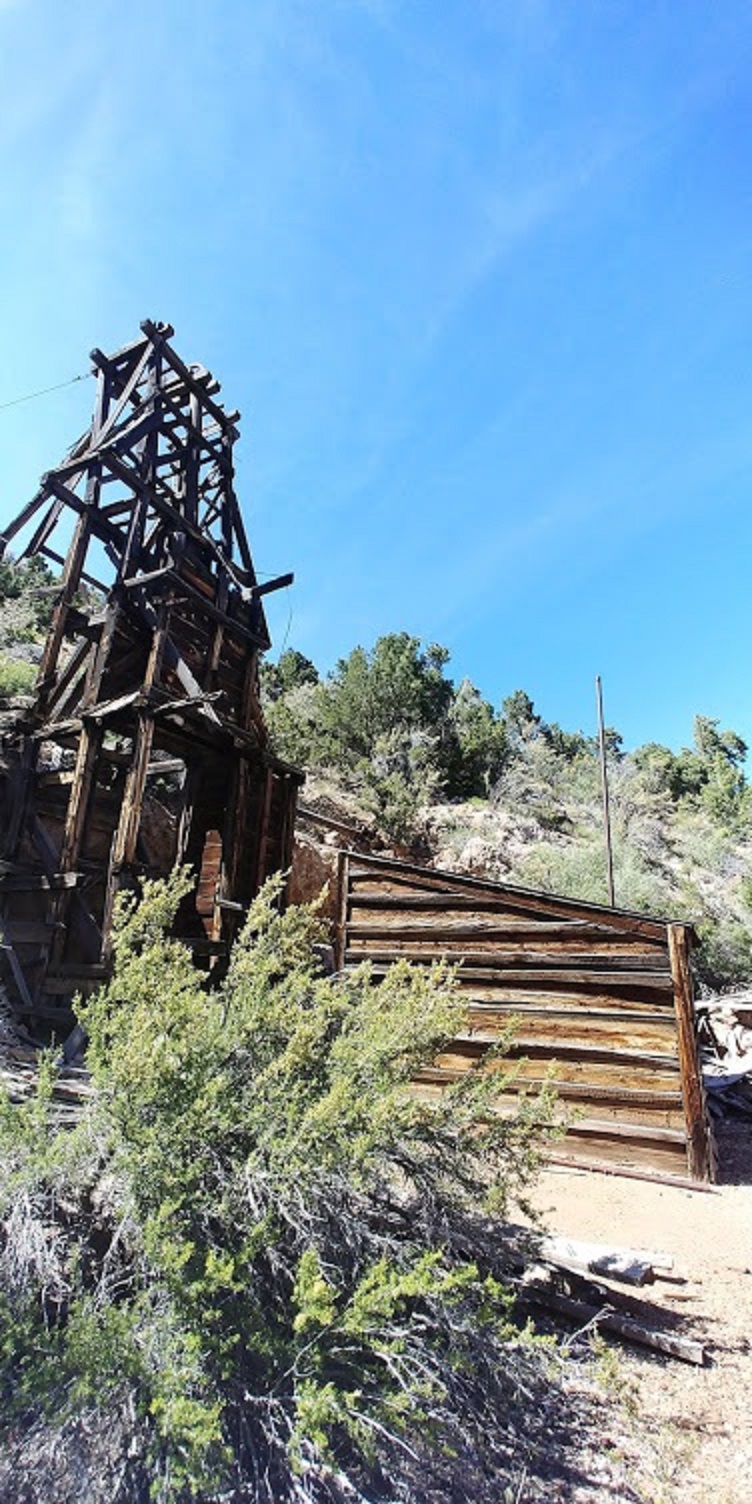 To enlarge, click here

Photo of the Paymaster Headframe and Hoist House as part of the Apex Facility Apex Facility.

The photo was taken on June 11, 2019 with the camera looking north.

This photo was taken by Kim Coburn of the Utah Division of Oil, Gas and Mining and contributed
by her on June 10, 2020.