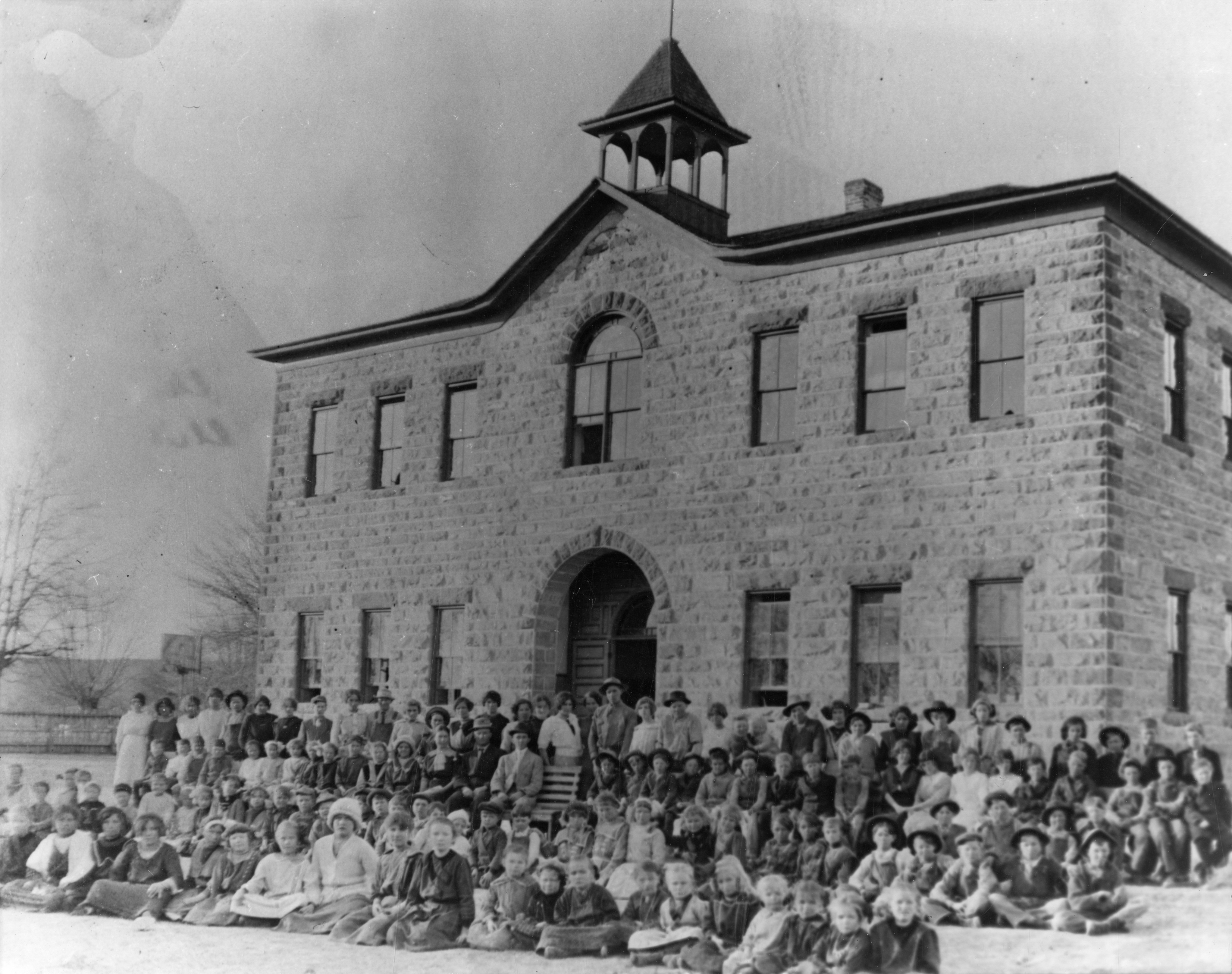 Photo of a large group of people in front of the old Washington School.

Isreal Neilson wearing the light colored hat is sitting on the bench in the center of the group.

For a different rendering of this photo, see WCHS-02343.

This photo was contributed on 3/13/2020 by Eric & Michelle Fleming from the estate of Michelle's parents,
Antone & Cornelia Nisson.