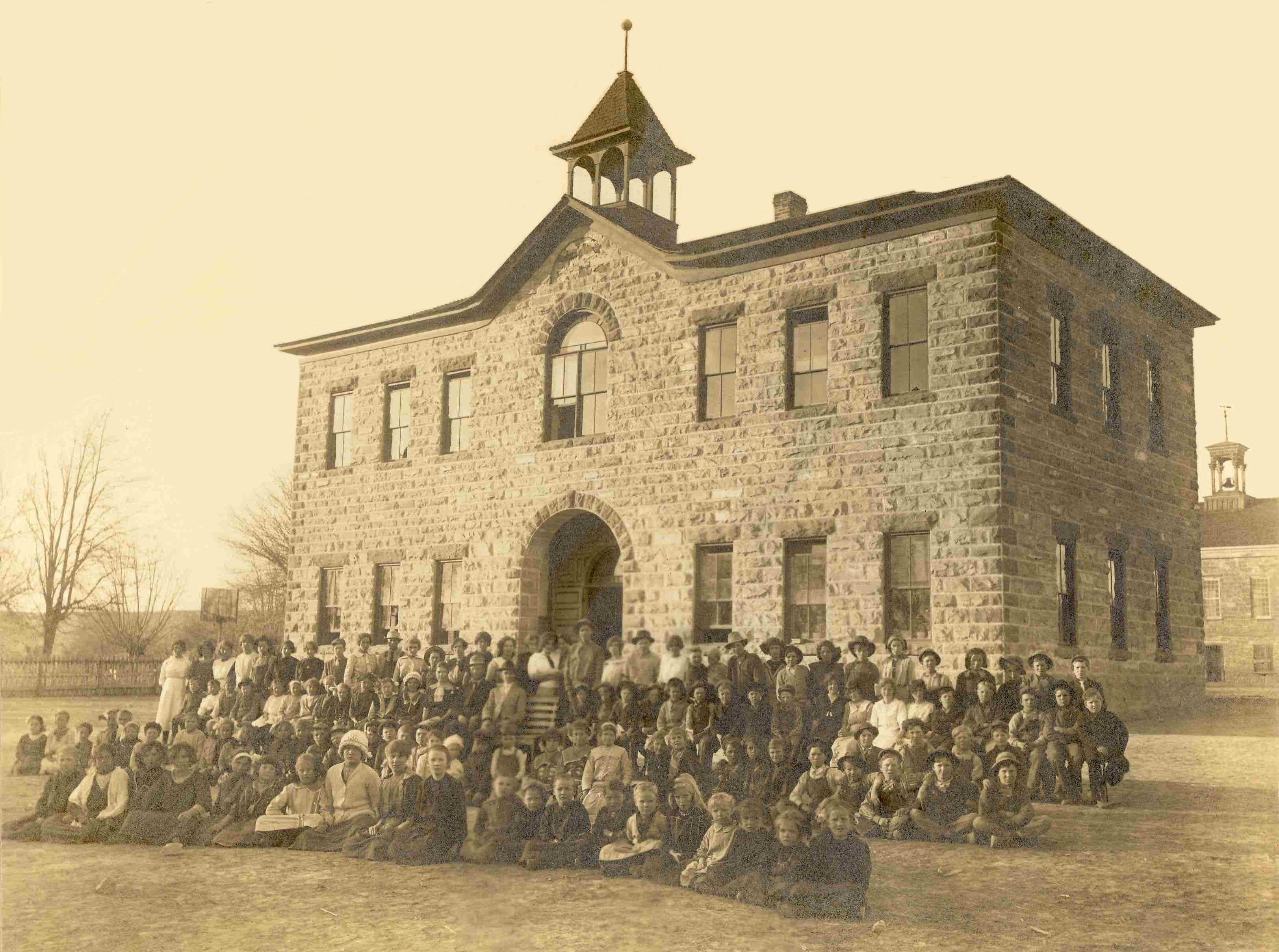 Photo of the old Washington School at 25 E. Telegraph Street (northeast corner of Main Street & Telegraph
Street) in Washington, Utah.

The photo is believed to have been taken in 1914, but see the inscription on the matting.
The camera is facing northwest.

Notice the old church/school in the background.

The matting on the photograph had embossed:
THE ??? LINE CALIENTE NEV.
SEP. 1910
J. J. Booth
ST. GEORGE, UTAH

For a slightly higher resolution and untouched version of this photo, click here.

For a different rendering of this photo, see WCHS-04216.

Photo contributed by Berwyn Andrus on 4/21/2014.