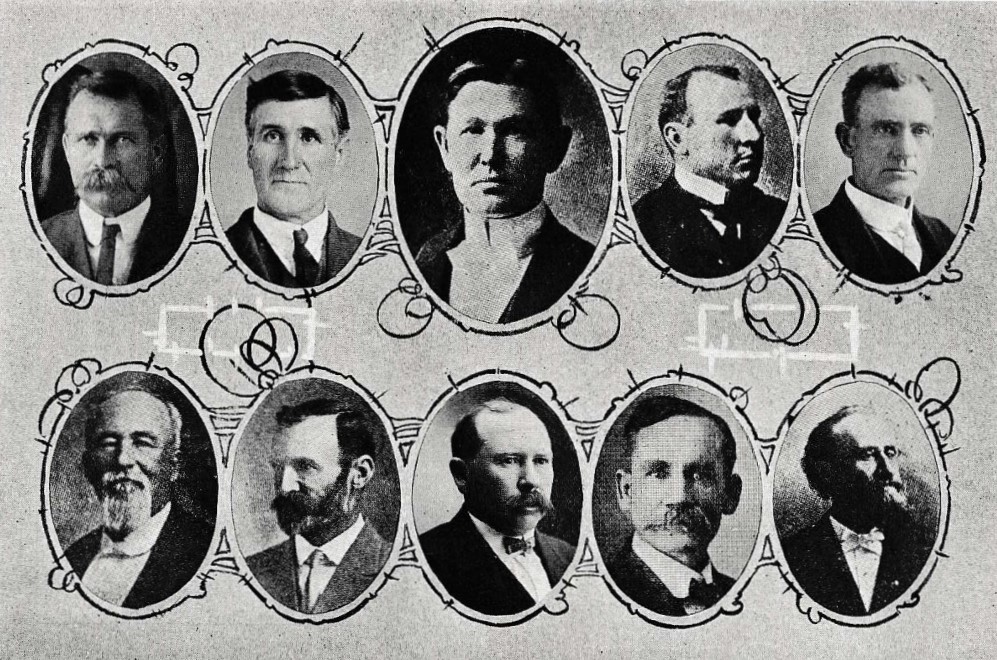 Photo of important men behind the Dixie Normal College in 1915-1916.
Top row, left to right: ???, ???, Edward H. Snow, ???, and ???.
Bottom row, left to right: David H. Cannon, ???, David H. Morris, Thomas P. Cottam, and James G. Bleak.

This photo is from Page 4 of the 2015-2016 Dixie Normal College yearbook, "The Dixie".