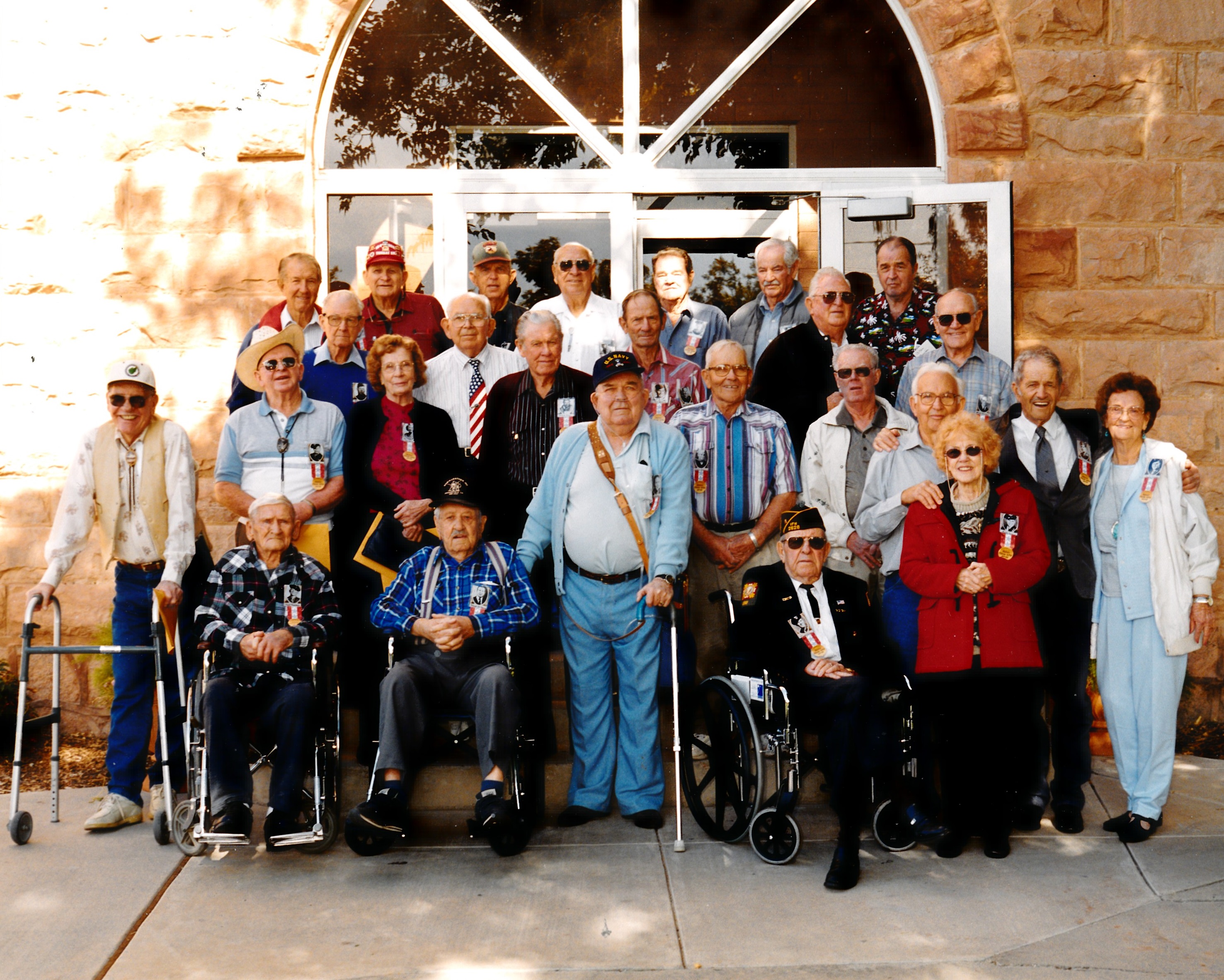 Photo of a group of people standing in front of the south side of the old Washington School, now the
Washington City Museum.

We believe the occasion was a gathering of those from Washington City who served in World War II,
maybe around 2001-2005. If you have more precise information, please contact us by e-mail or using
the "Page Feedback" link on the left side of this web page.

For the names of the people, click here.

This photo was contributed on 3/13/2020 by Eric & Michelle Fleming from the estate of Michelle's parents,
Antone & Cornelia Nisson.