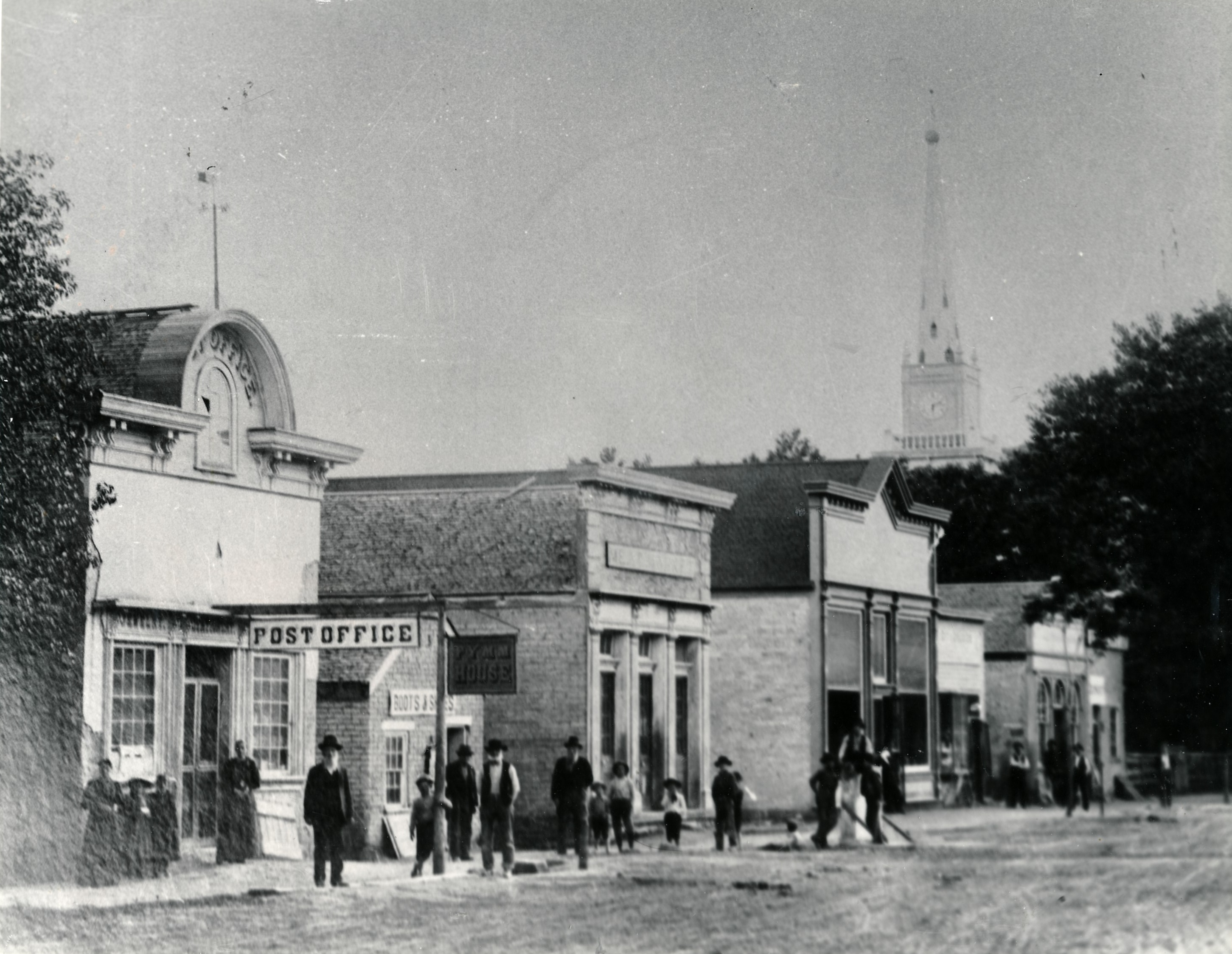 Photo of buildings on the south side of Tabernacle between 100 East and Main Street:

The third Post Office in St. George
Boots & Shoes (Previously the second Post Office in St. George)
???
???
???
???
???

The camera is on Tabernacle Street facing southwest.

This photo was contributed on 3/13/2020 by Eric & Michelle Fleming from the estate of Michelle's parents,
Antone & Cornelia Nisson.