LOCATION
?? East Tabernacle
St. George, Utah

37° ??' ??.??" North Latitude, 113° ??' ??.??" West Longitude
37.????° North Latitude, 113.????° West Longitude
?,??? feet (?,??? meters) MSL



DESCRIPTION
The building was constructed of adobe bricks.



HISTORY
This building was built my John Pymm in 1873. He was the postmaster. It appears this was the first building
in Utah dedicated completely to being a post office,

The building later became the Boots & Shoes store as seen in photo WCHS-04158.



PHOTOS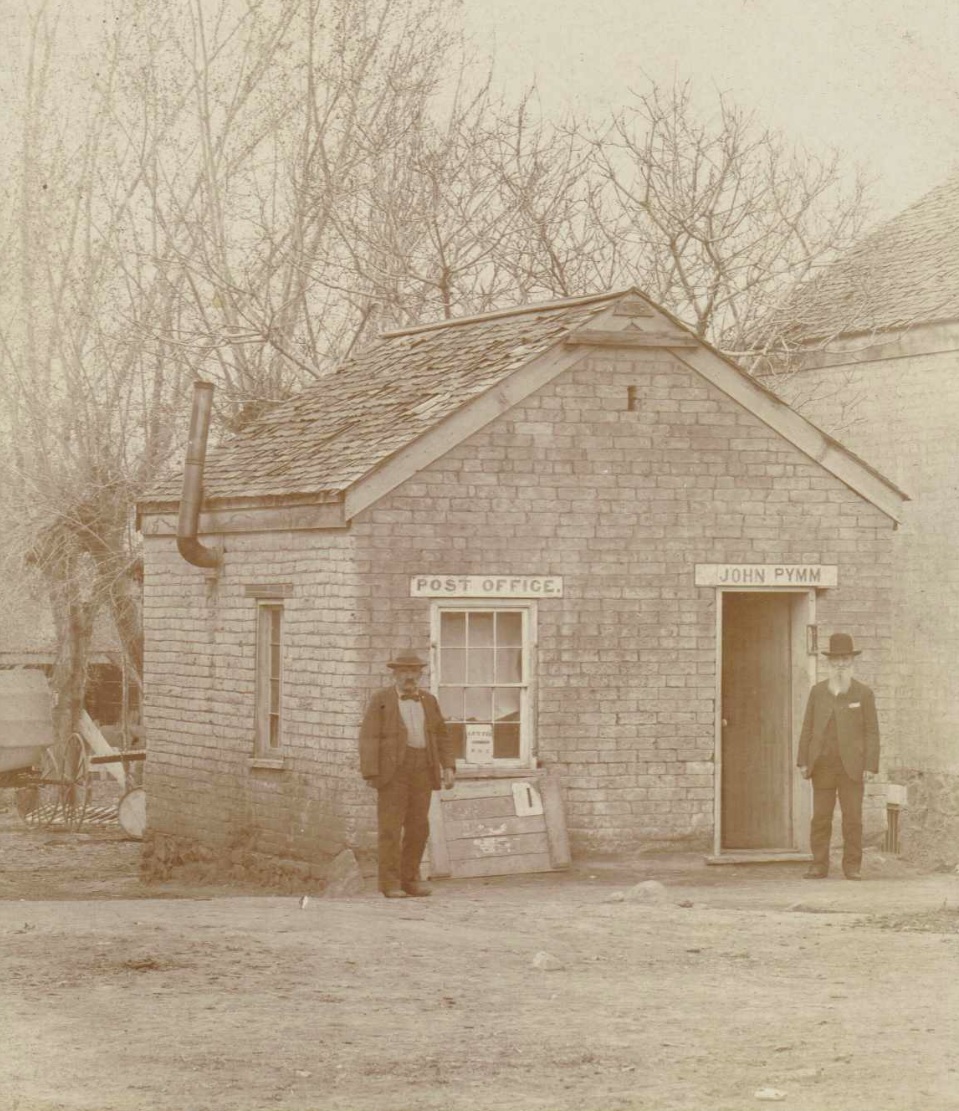 The Old Adobe Post Office. John Pymm is standing by the door.



REFERENCES
New Post Office at St. George
Salt Lake Harold Republican, December 12, 1872

Utah's Oldest Postmaster, John Pymm
Salt Lake Harold Republican, April 24, 1899