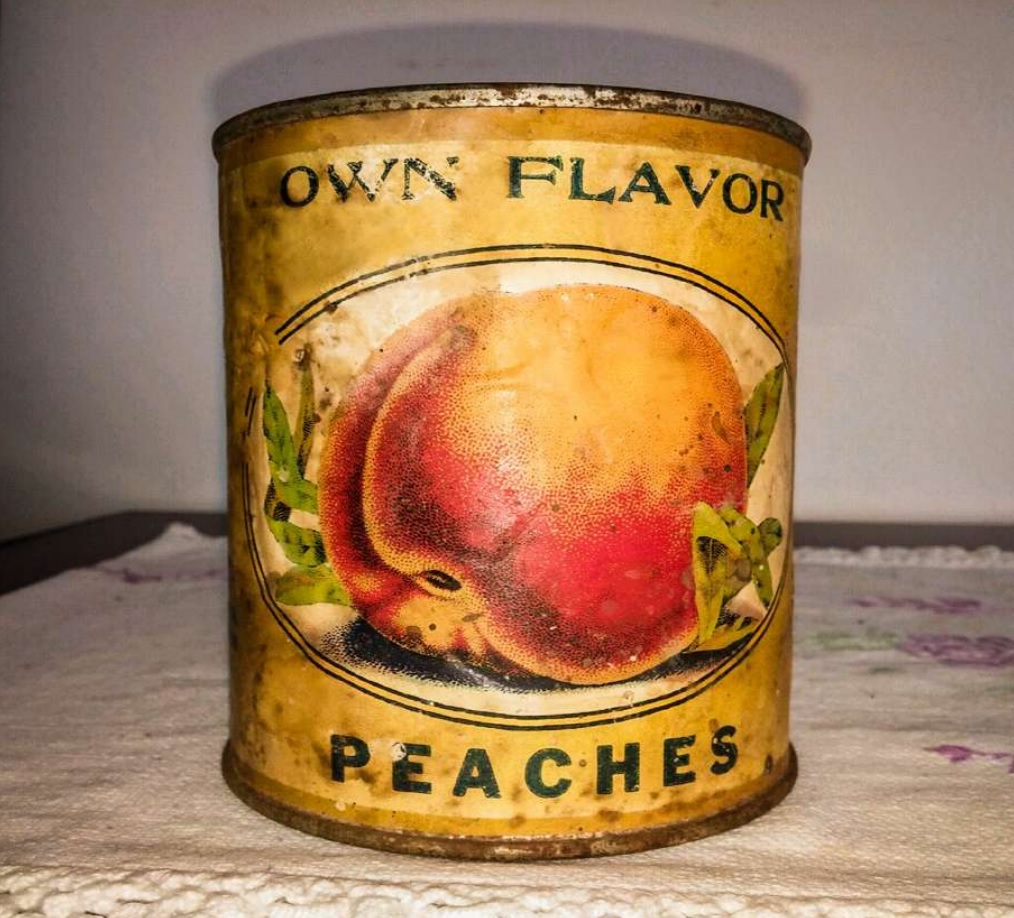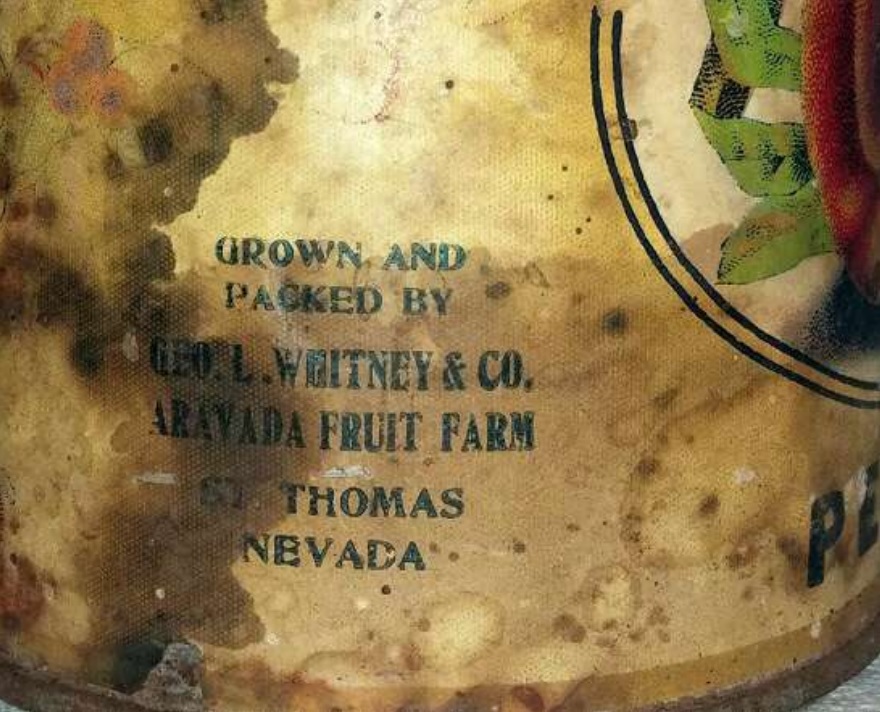 Photos of an old can of peaches from the Aravada Fruit Farm on the Arizona Strip.

This can was found on the Nay Ranch in the 1970's. For an explanation of how the can was used,
listen to a little over a minute of audio from 19:28 to 20:45 on
Audio recording of a talk by Mark Rawlins, current owner of Aravada Springs.

These photos were contributed on 10/25/2019 by Mark Rawlins.