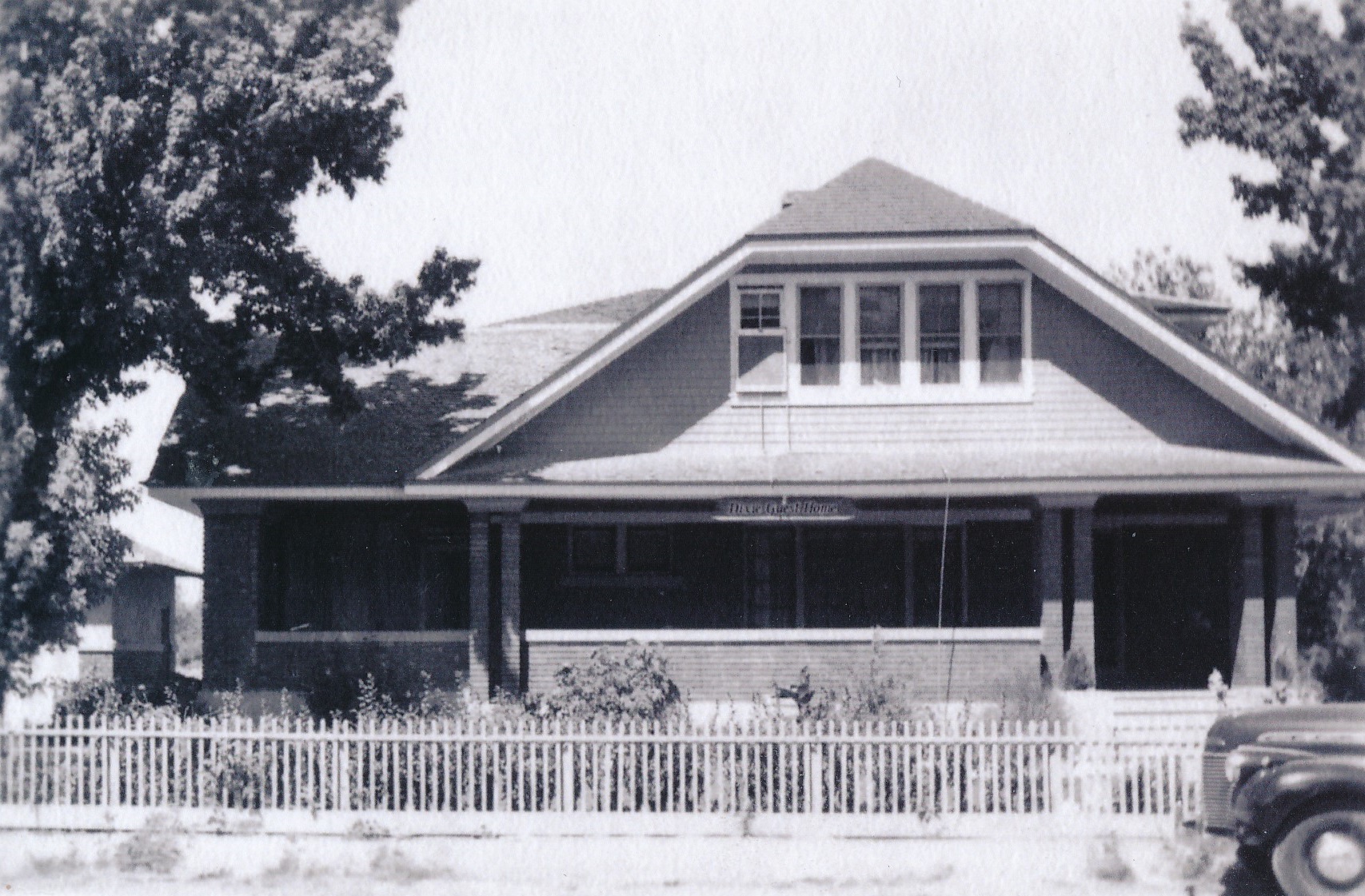 Photo of the Dixie Guest Home (aka James & Ada Imlay Home) in Hurricane, Utah about 1947.

For the reverse side of this postcard, click here.
It has the printed return address of: Dixie Guest House, Box Sixty-six, Hurricane, Utah
and a hand-written note to Mabel from Cecilia, dated Dec 2 - 47.

Postcard photo contributed by Marjorie Allen (formerly Marjorie Howell) on 11/8/2018.