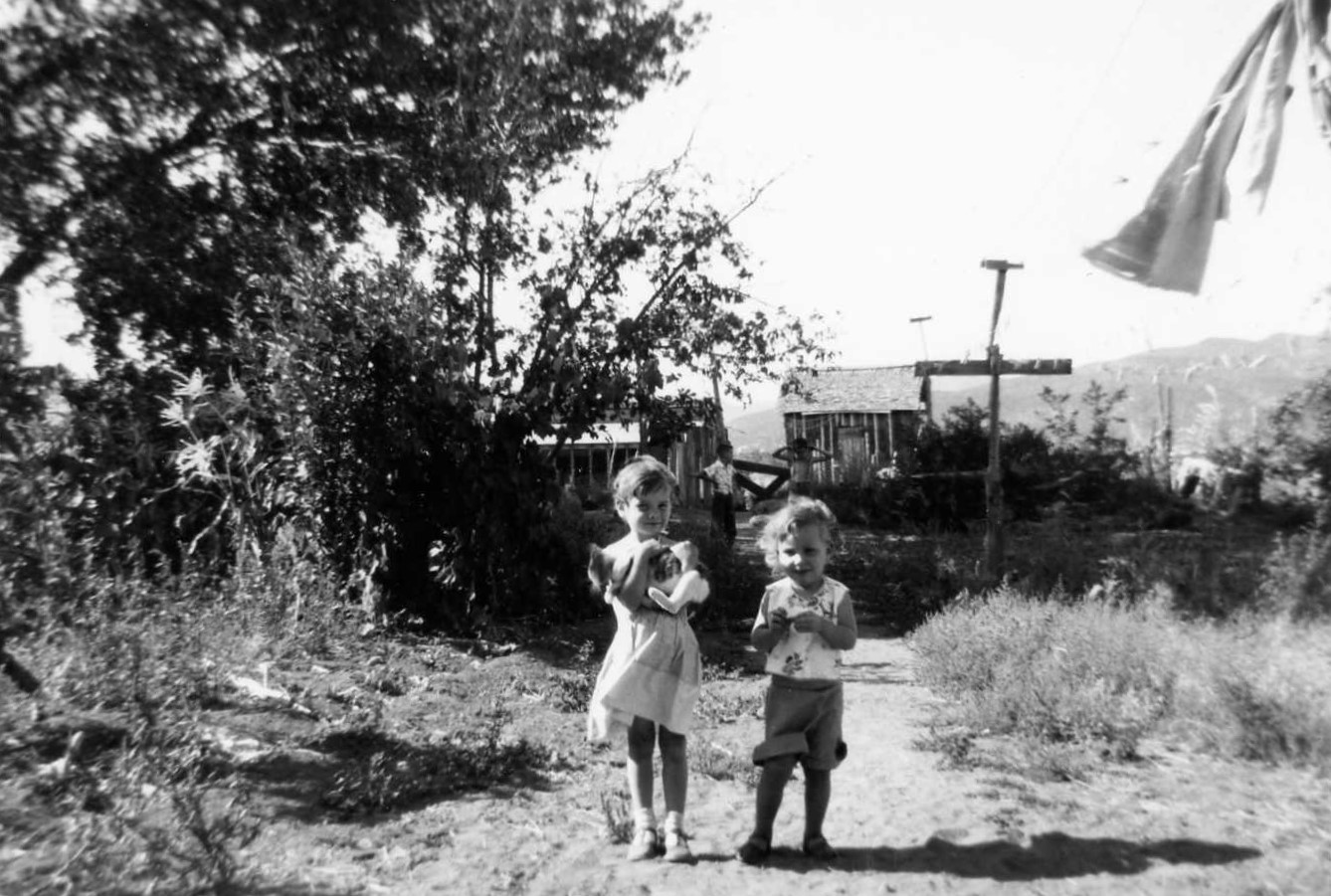 Photo of K. Candie (left) and Velda Grant (right) on the Marion F. Prince family farm.
The granary can be seen in the background and the path is leading to the stackyard (where the hay is stacked) and the corrals (where the livestock are kept). The dirt covered root celler would be to the right, but is off the photo.

Photo from the Gerald W. Prince History Collection
and contributed by Gerald W. Prince on 10/4/2018.