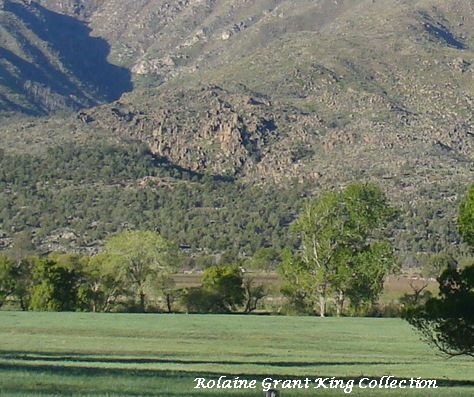 Photo of the Schmutz and Lee Farms as viewed from the town of New Harmony.
The green grass in the foreground is the Schmutz Farm that once belonged to Francis Prince.
The Lee Farm goes back from Joe Lee Creek (the line of trees) to Lawson Hill (the rocky spot is Lawson Cliffs).

Photo was taken by Rolaine Grant King in 1960 and was contributed by her on 9/16/2018.
It is from the Gerald W. Prince History Collection.