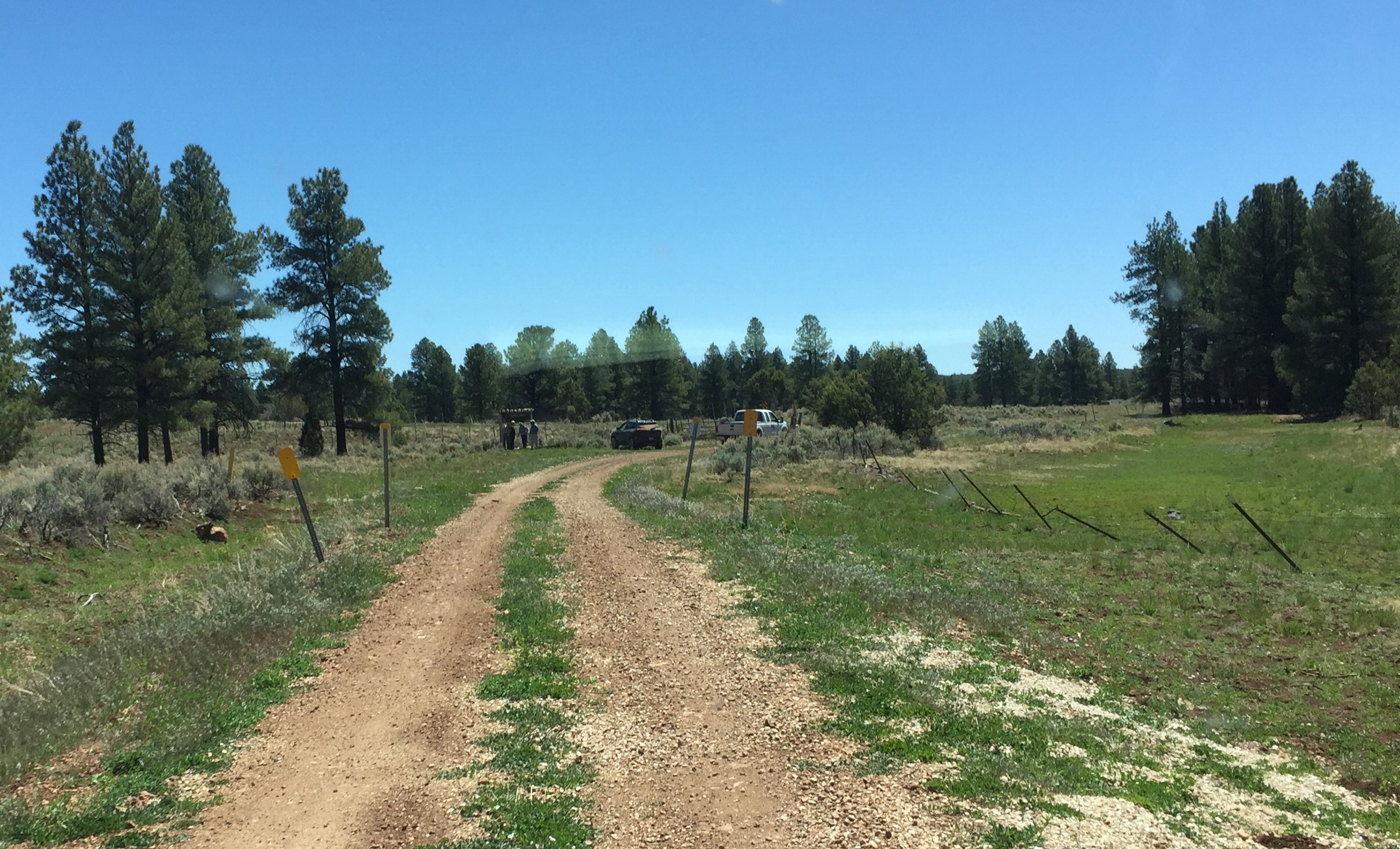 Photo of Mojave County Road 103 heading toward the Mathis "VT" Ranch kiosk.

Also see photos WCHS-03759, WCHS-03760, and WCHS-03761.

Photo taken by George Cannon at 12:20 pm MDT on 5/24/2018 while on a Dixie Arizona Strip Interpretive
Association (DASIA) field trip and contributed by him on 6/11/2018.
The camera is facing east and is located at 36° 9' 4.80" North, 113° 32' 9.12" West.