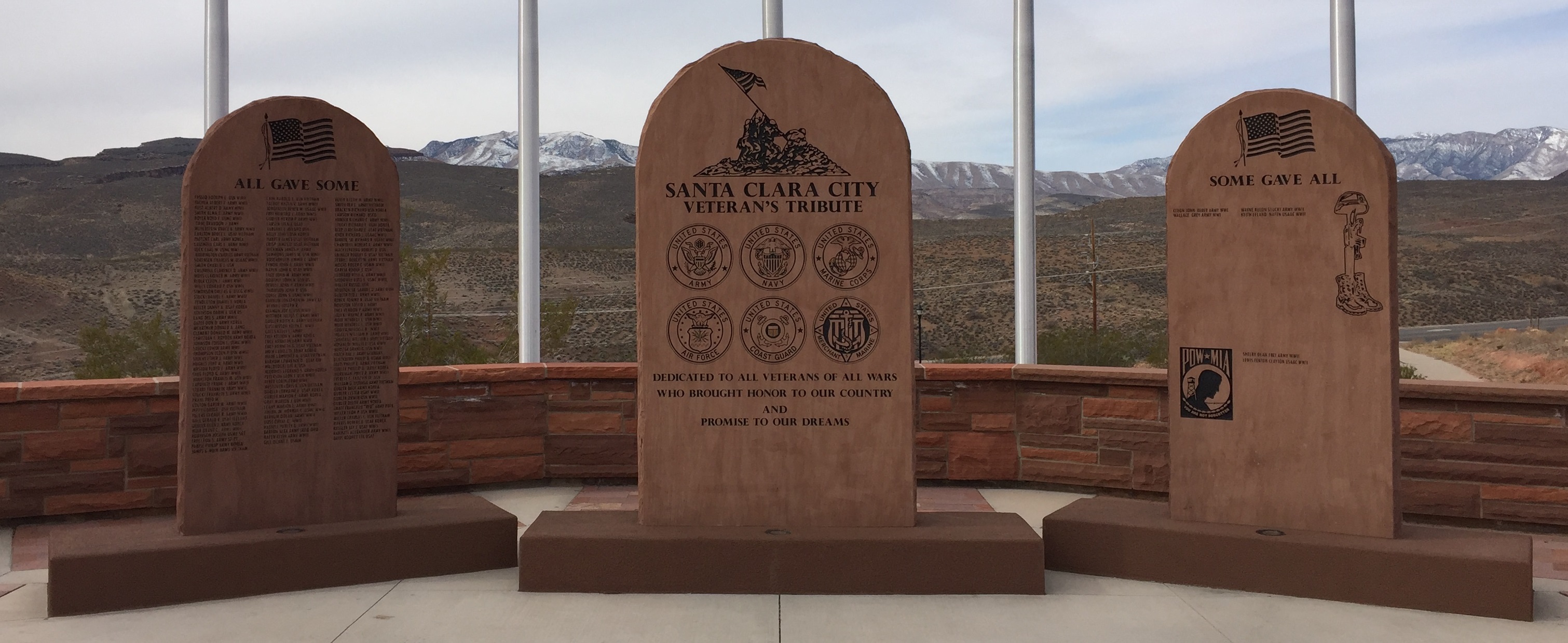 To expand this photo, click here.

Photo of the three monuments at the Veteran's Memorial at the Santa Clara City Cemetery.

Left: The "All Gave Some" monument listing military veterans from Santa Clara.
Middle: The "Santa Clara City Veteran's Tribute" monument.
Right: The "Some Gave All" monument listing killed and MIA veterans from Santa Clara.

Photo taken by George Cannon at 11:26 am on 2/21/2018 and contributed by him on 5/21/2018.
The camera is facing westsouthwest and is located at 37° 8' 29.01" North, 113° 40' 5.10" West.