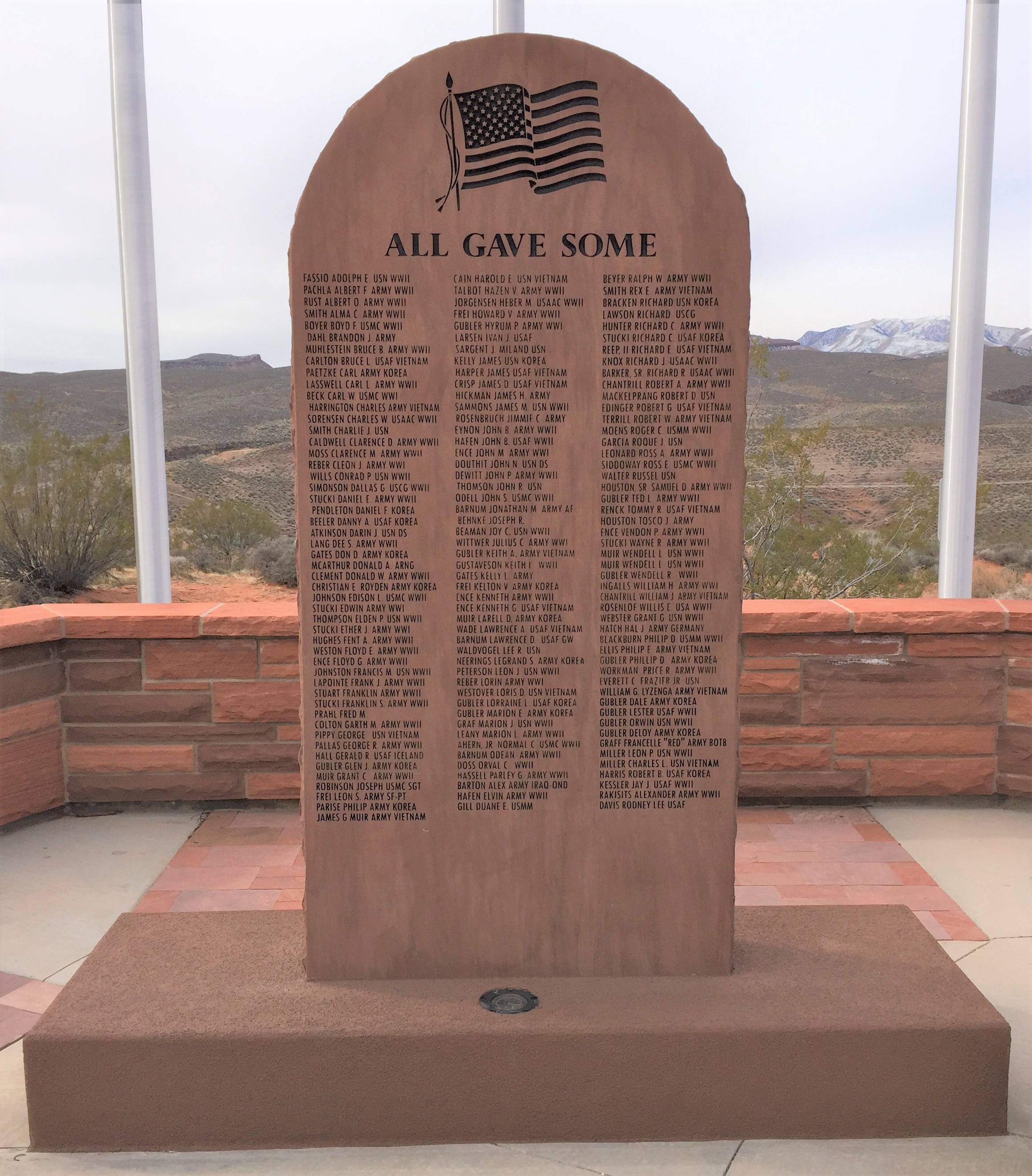 To expand this photo, click here.

Photo of the "All Gave Some" monument at the Veteran's Memorial at the Santa Clara City Cemetery.
It lists military veterans from Santa Clara.

Photo taken by George Cannon at 11:26 am on 2/21/2018 and contributed by him on 5/21/2018.
The camera is facing southwest and is located at 37° 8' 28.83" North, 113° 40' 5.29" West.