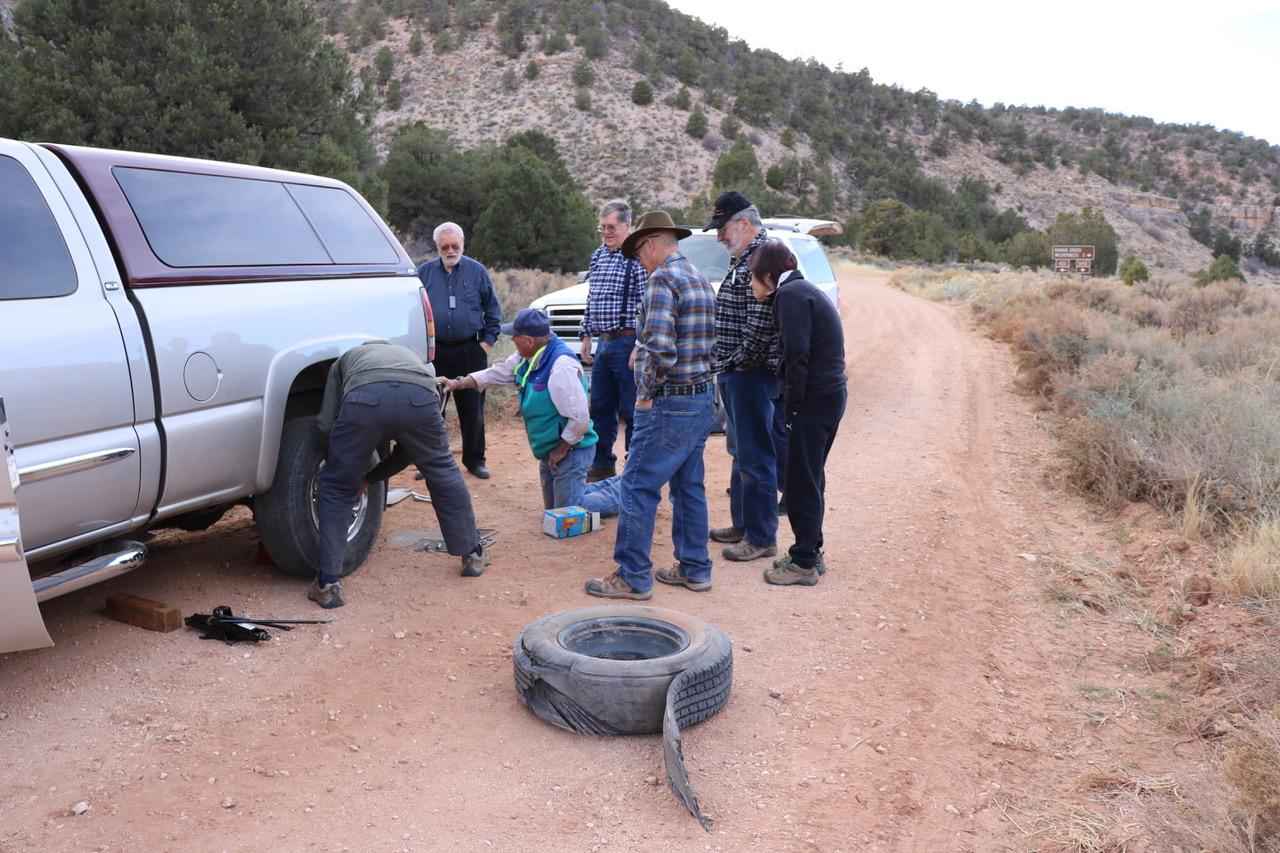 Photo of ??? changing a tire on Forest Service Road 423 on the Arizona Strip.
This was the first of three tire changes needed on the trip home.
People supervising included (left to right) George Cannon, Milt Hokanson (kneeling, praying?),
???, Ken Sizemore, Bill Biesele, and ???.

Also see photos WCHS-03584, WCHS-03585, and WCHS-03586.

For an aerial view, click here.

Photo taken 11/30/2017 on a Dixie Arizona Strip Interpretive Association (DASIA) field trip
by Susan Biesele and contributed by her on 11/30/2017.
The camera is facing southwest.