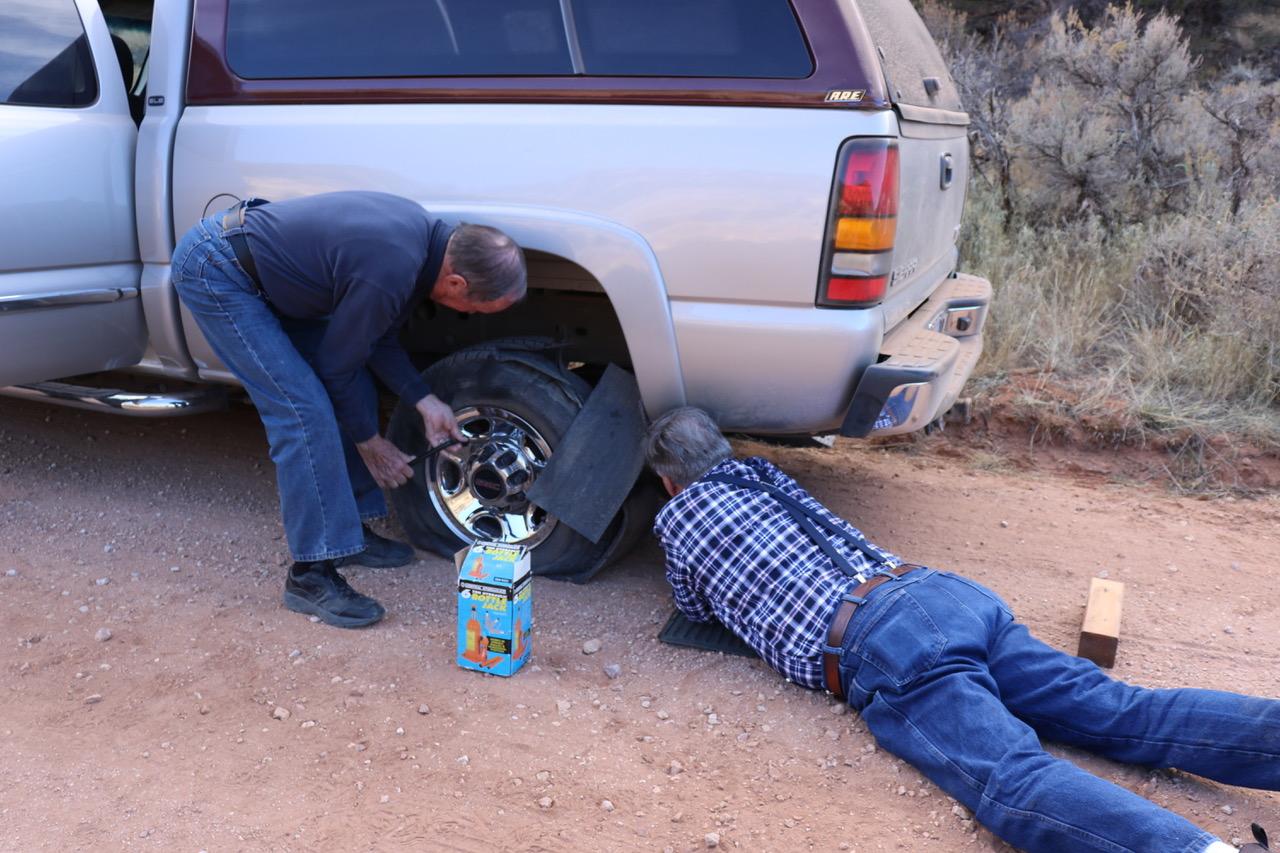 Photo of Dale Barnes (left) and ??? (right) removing a flat tire from Dale's pickup truck
along Forest Service Road 423 on the Arizona Strip.

Also see photos WCHS-03584, WCHS-03585, and WCHS-03587.

Photo taken 11/30/2017 on a Dixie Arizona Strip Interpretive Association (DASIA) field trip
by Susan Biesele and contributed by her on 11/30/2017.
The camera is facing south.