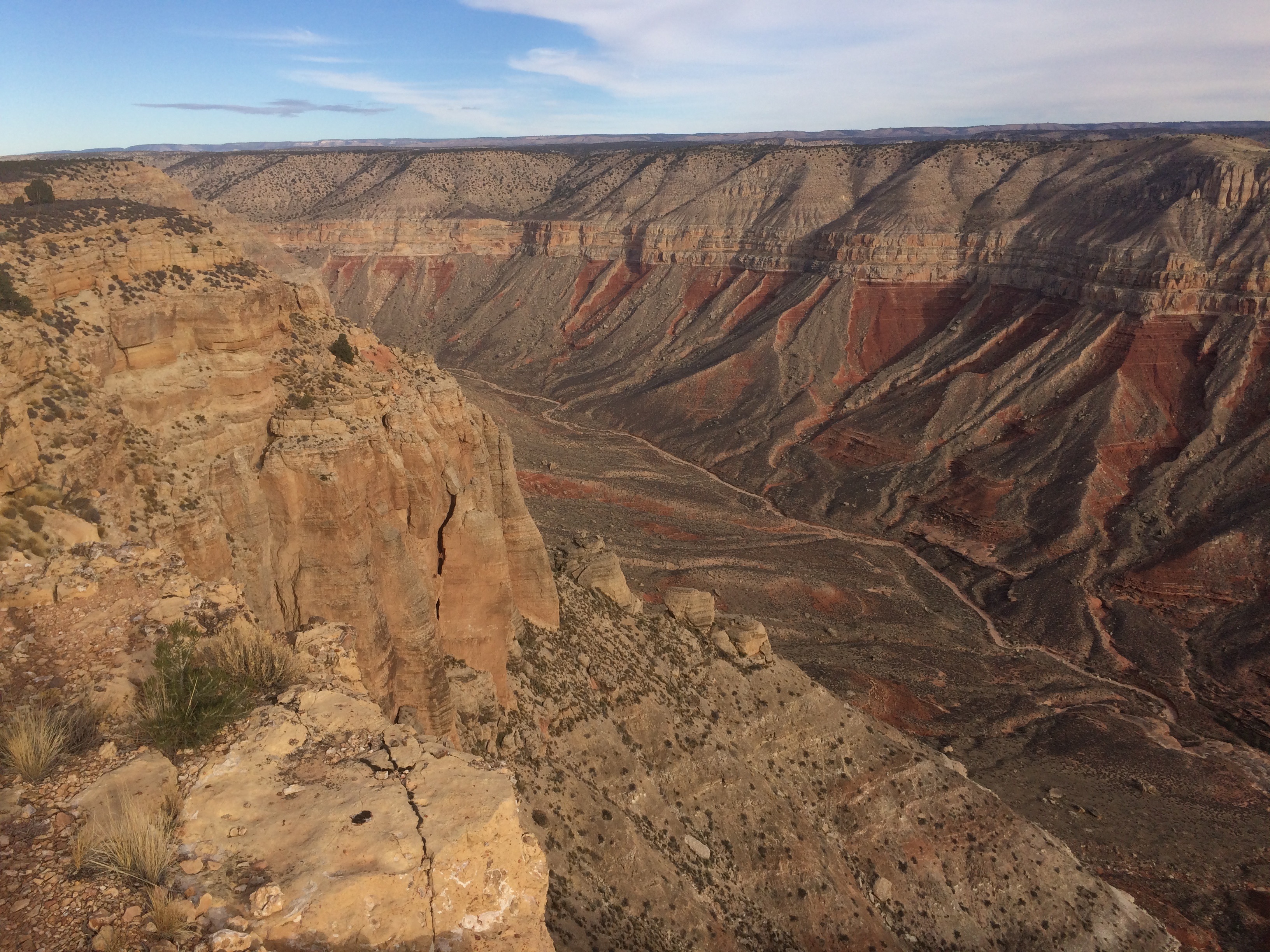 Photo of Jump Up Canyon on the Arizona Strip as seen from Forest Service Road 201 down towards
Jump Up Point. The ribbon seen at the bottom is actually the trail that leads up to the Jump Up Cabin.
The creek itself is below that.

Also see photos WCHS-03580 and WCHS-03581.

Photo taken 11/30/2017 at 3:16 pm MT on a Dixie Arizona Strip Interpretive Association (DASIA) field trip
by Jim Bily and contributed by him on 12/1/2017.
The camera is facing northeast and is located at 36° 32' 27.83" North, 112° 35' 43.95" West.