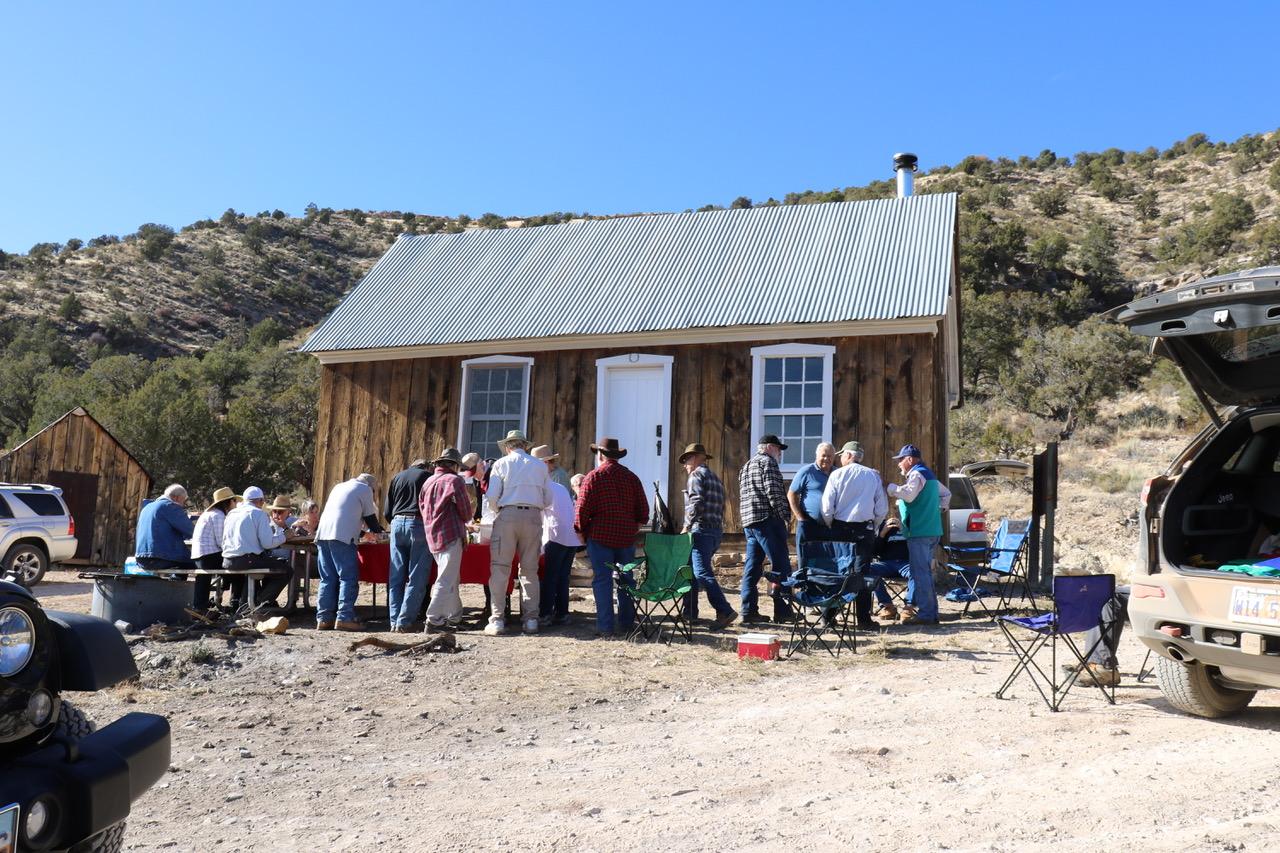 Photo of DASIA field trip attendees getting lunch infront of the Jump Up Cabin on the Arizona Strip.

Also see photos WCHS-03576, WCHS-03577 and WCHS-03578.

Photo taken 11/30/2017 on a Dixie Arizona Strip Interpretive Association (DASIA) field trip
by Susan Biesele and contributed by her on 11/30/2017.
The camera is facing west.