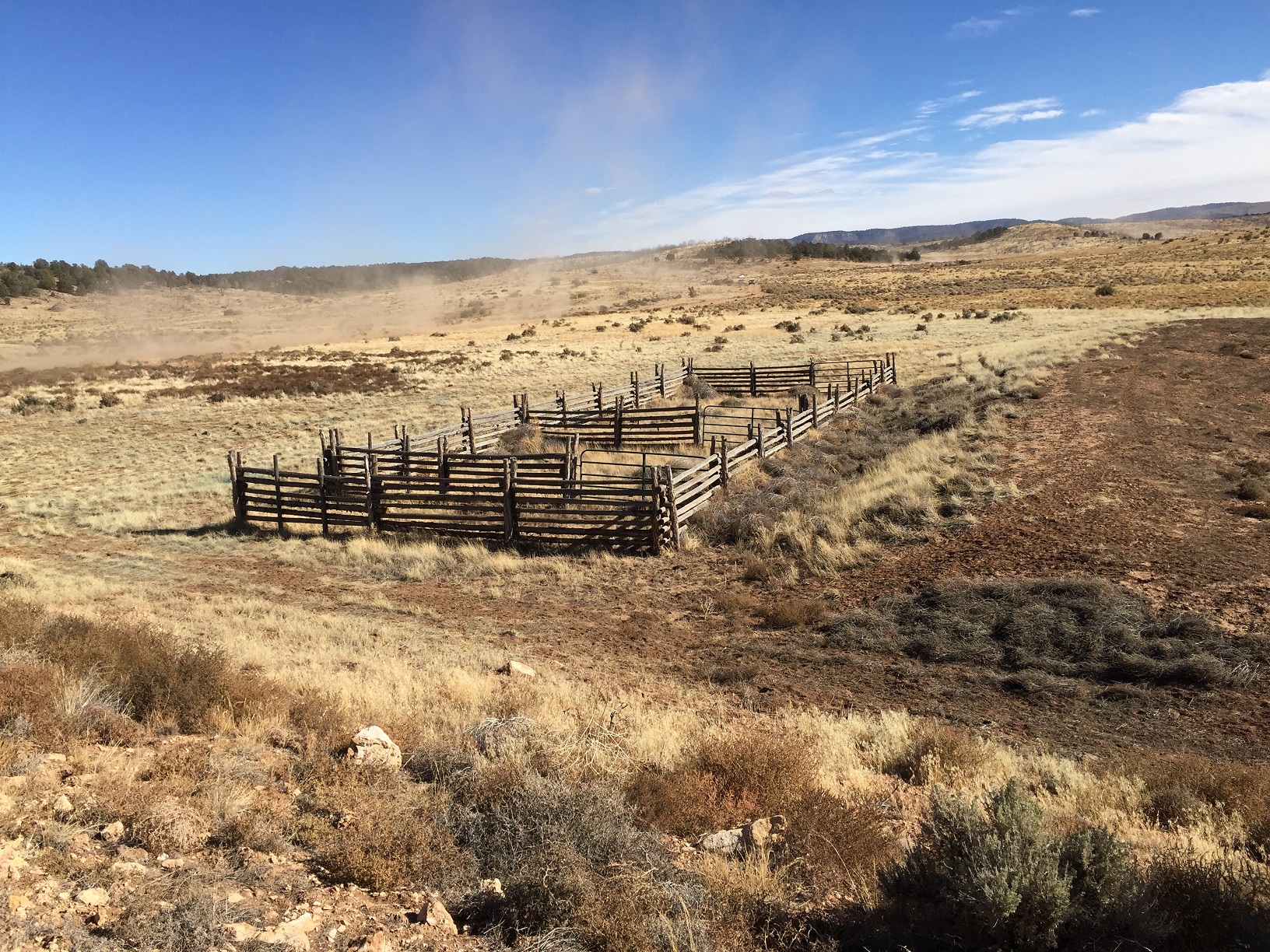 Photo of the corral adjacent to the Slide Tank on the east side of Forest Service Road 423
enroute to the Jump Up Cabin on the Arizona Strip.

Also see photo WCHS-03567 for the Slide Tank.

For an aerial view, click here.

Photo taken 11/30/2017 at 11:55 am MT on a Dixie Arizona Strip Interpretive Association (DASIA) field trip
by George Cannon and contributed by him on 12/10/2017.
The camera is facing eastsoutheast and is located at 36° 39' 22.95" North, 112° 28' 8.19" West.