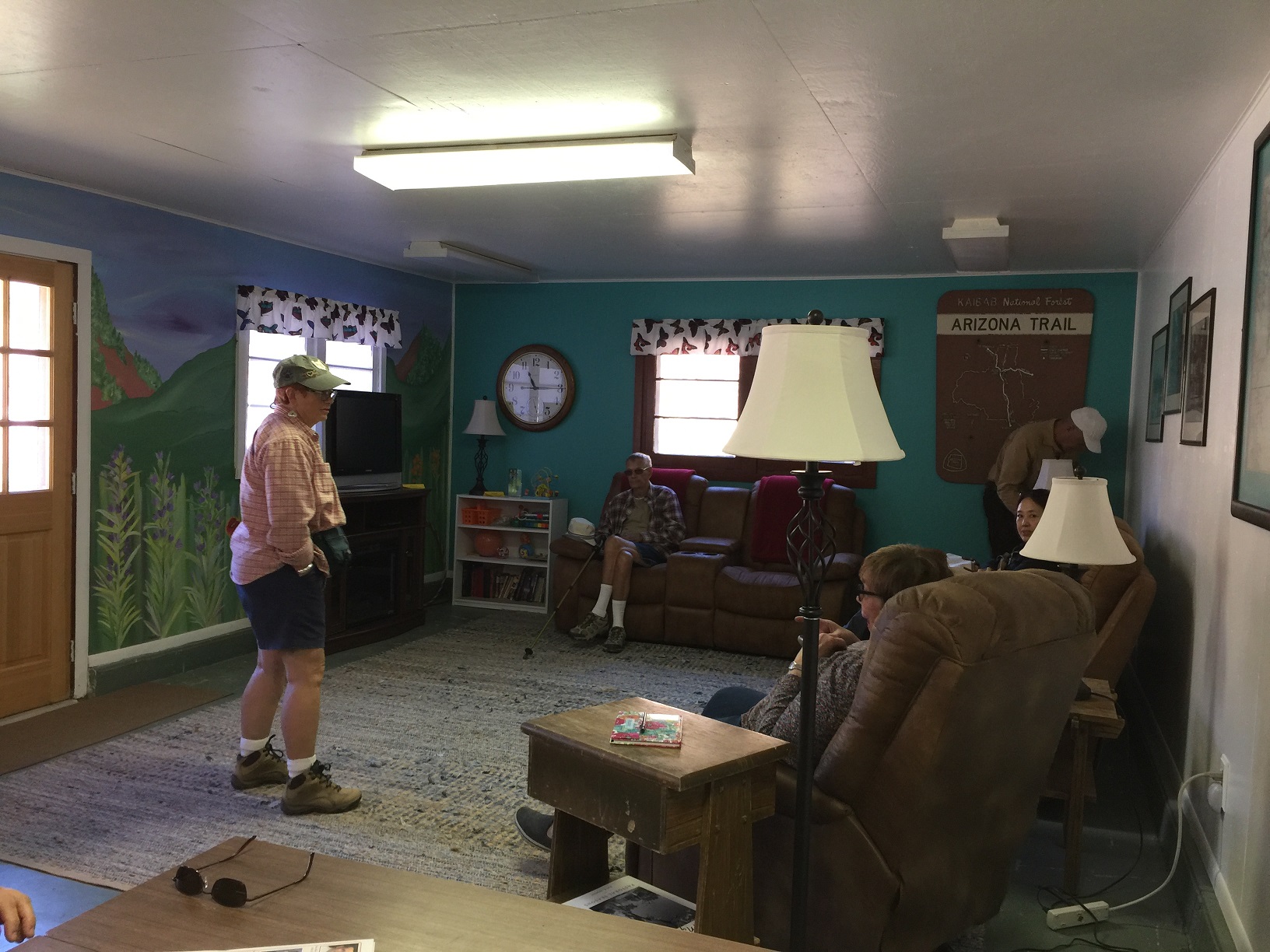 Photo of DASIA field trip participants in the common living room at the Big Springs Rental Cabins
on the Arizona Strip.
Clockwise from the left: ???, ???, ???, ???, and ???.

Also see photos WCHS-03555 and WCHS-03556.

Photo taken 10/26/2017 at 12:10 pm MDT on a Dixie Arizona Strip Interpretive Association (DASIA) field trip
by George Cannon and contributed by him on 11/19/2017.
The camera is facing north and is located at 36° 36' 7.73" North, 112° 20' 58.07" West.