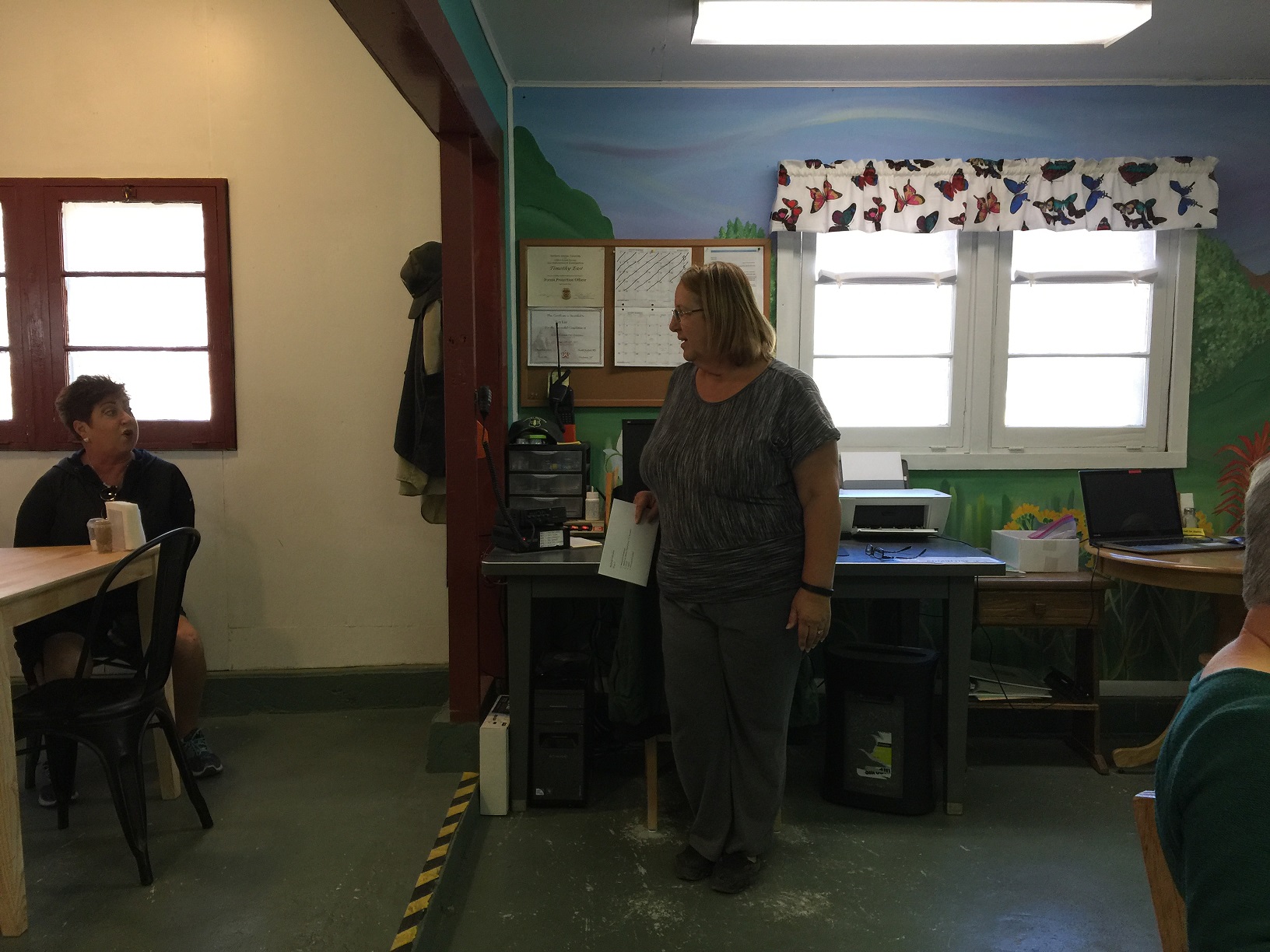 Photo of volunteer hostess, Cathey East, speaking to DASIA field trip participants in the common area
at the Big Springs Rental Cabins on the Arizona Strip.
??? (left) and Cathey East (right).

Also see photos WCHS-03555 and WCHS-03557.

Photo taken 10/26/2017 at 12:10 pm MDT on a Dixie Arizona Strip Interpretive Association (DASIA) field trip
by George Cannon and contributed by him on 11/19/2017.
The camera is facing westnorthwest and is located at 36° 36' 7.44" North, 112° 20' 58.29" West.