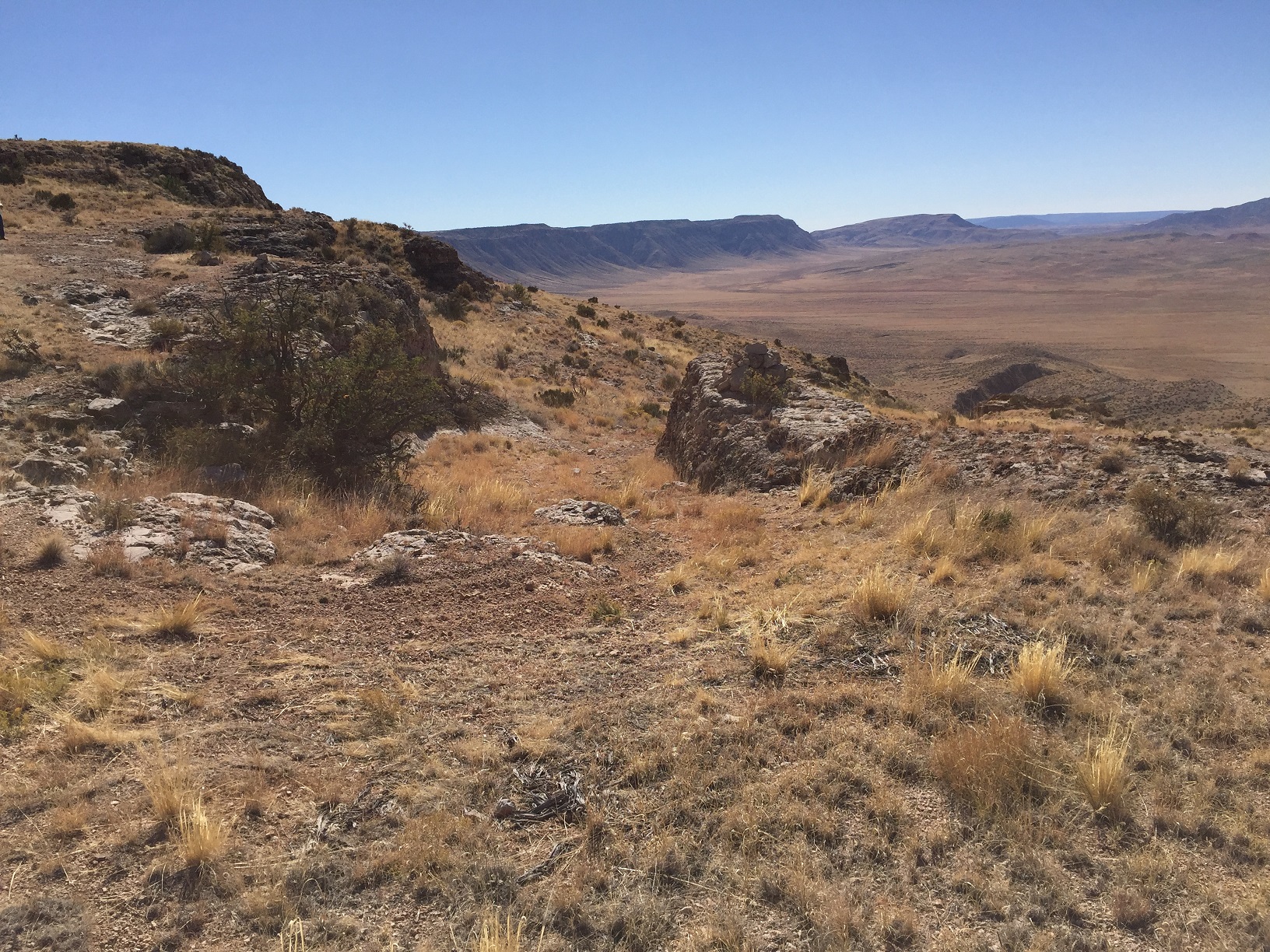 Photo of the Temple Trail starting down off of the Hurricane Cliffs and through a dugway cut through a rock.

Also see WCHS-03525, WCHS-03526, and WCHS-03527.

Photo taken by George Cannon at 2:10 pm MDT on 10/27/2017 on a Cotton Mission Chapter Sons of
Utah Pioneers field trip to explore the Temple Trail on the Arizona Strip and contributed by him on 11/5/2017.
The camera is facing south and was located at 36° 39' 30.85" North Latitude; 113° 14' 16.74" West Longitude.