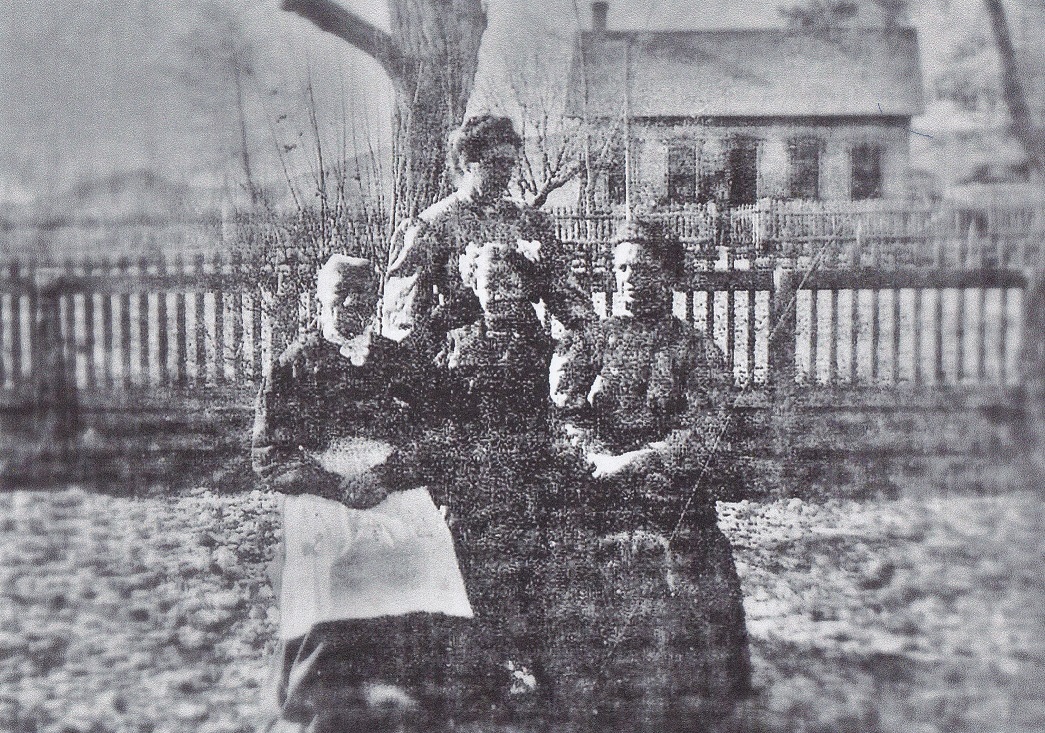 Photo of Gustava Amelia Lundstrom Capson (front left) and three other women.
The other women might be Gustava's daughter, Sarah, and Sarah's two children.
This photo was taken in the early 1900s in front of Gustava's home in Gunnison, Utah.

Also see Gustava in photo WCHS-03509.

Photo contributed by Frederick W. Penney on 10/18/2017.