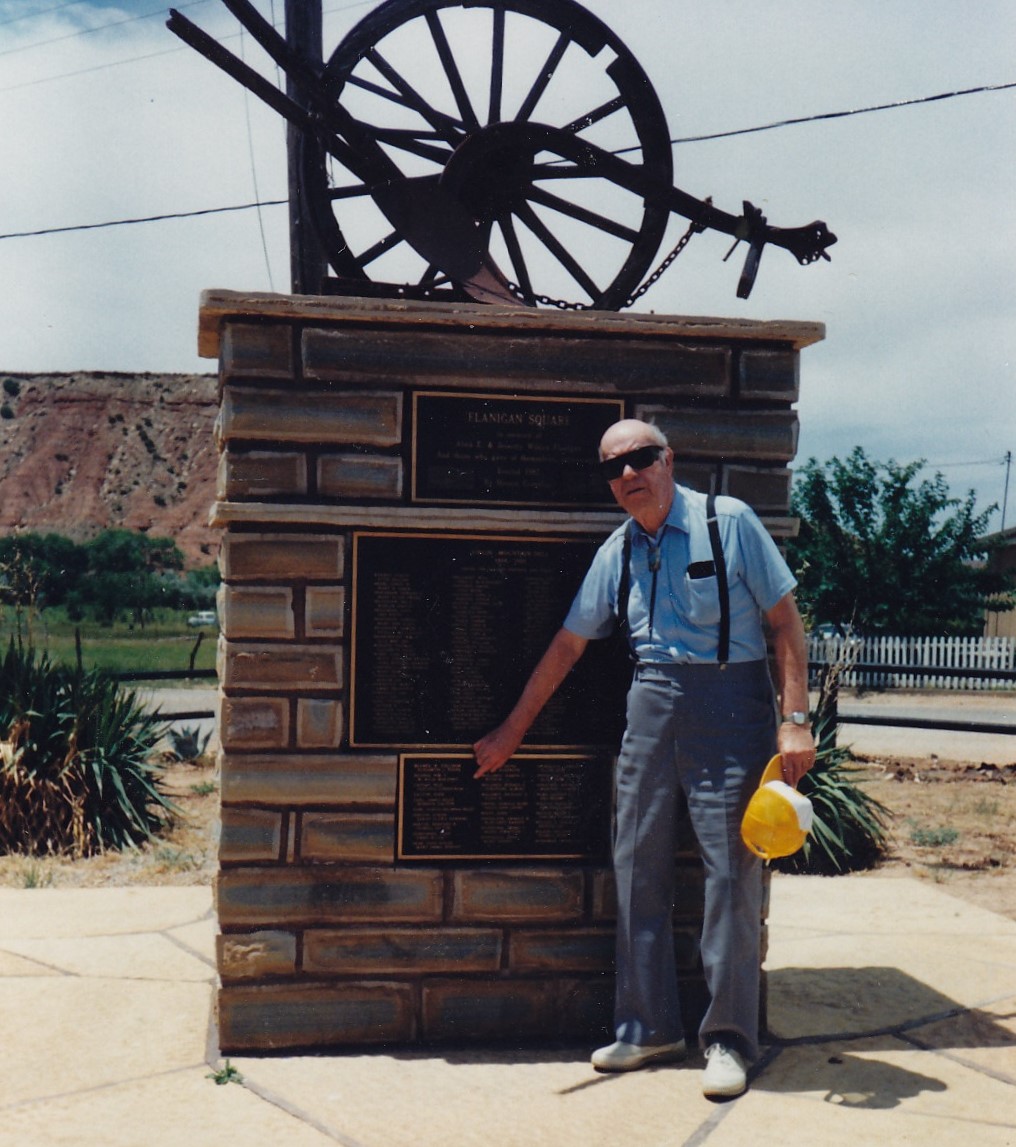 Photo of a monument in Virgin, Utah honoring the first settlers of that town.
Lem F. Ward, a descendant of Nils & Gustava Capson is pointing to their names on that monument.
Lem is the son of Amelia Peterson Ward and the great grandson of Nils & Gustava Capson.

Also see photos WCHS-03505 and WCHS-03506.

Photo taken in 1987 and contributed by Frederick W. Penney on 10/11/2017.