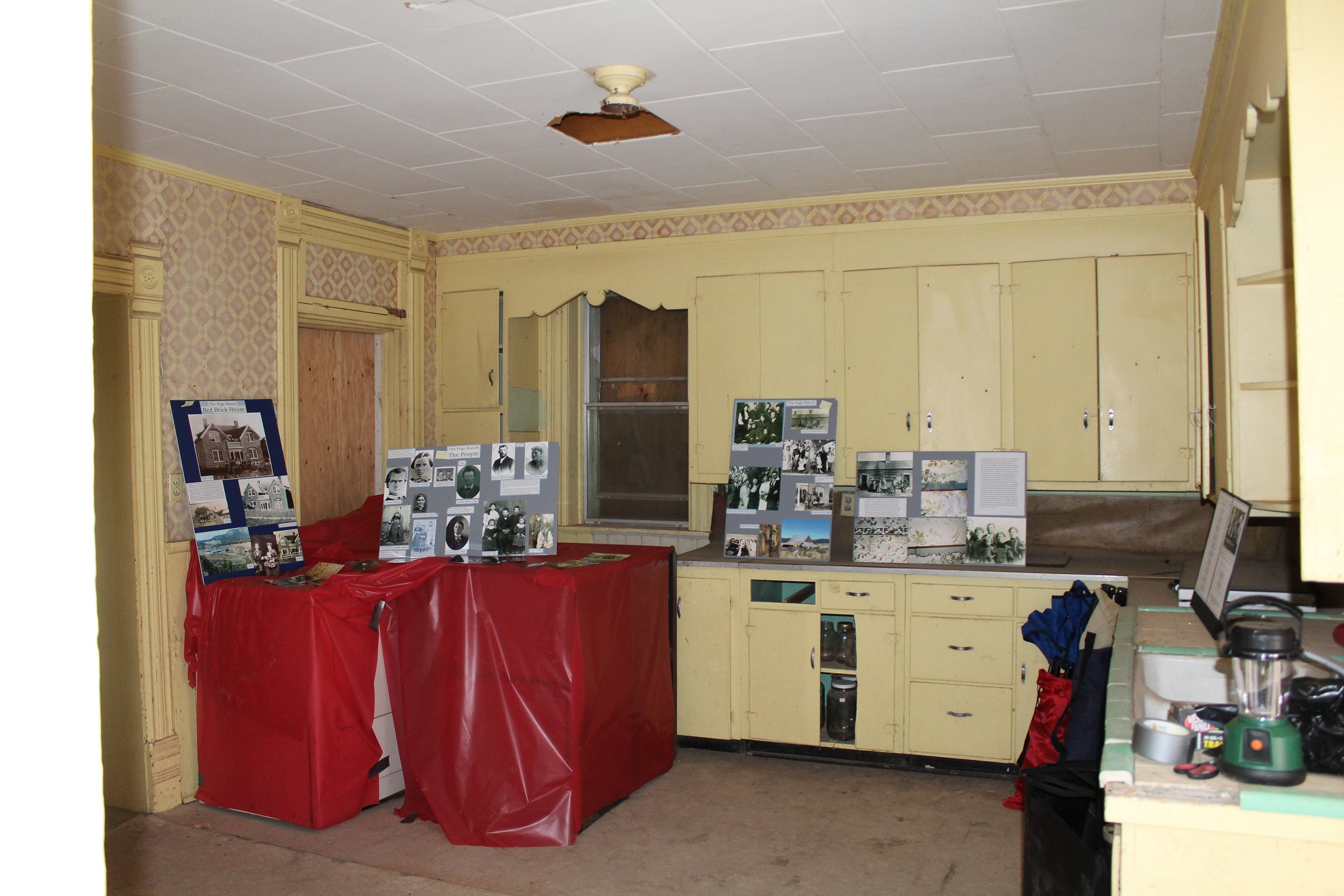 Photo of the northwest end of the kitchen in the Page Ranch house.

The kitchen is staged for an open house/tour, but looks much the same as it did in the early 1900s.
The cabinetry was added in the 1940s.

Photo taken by Lisa Michele Church on 6/24/2017 and contributed by her on 6/30/2017.