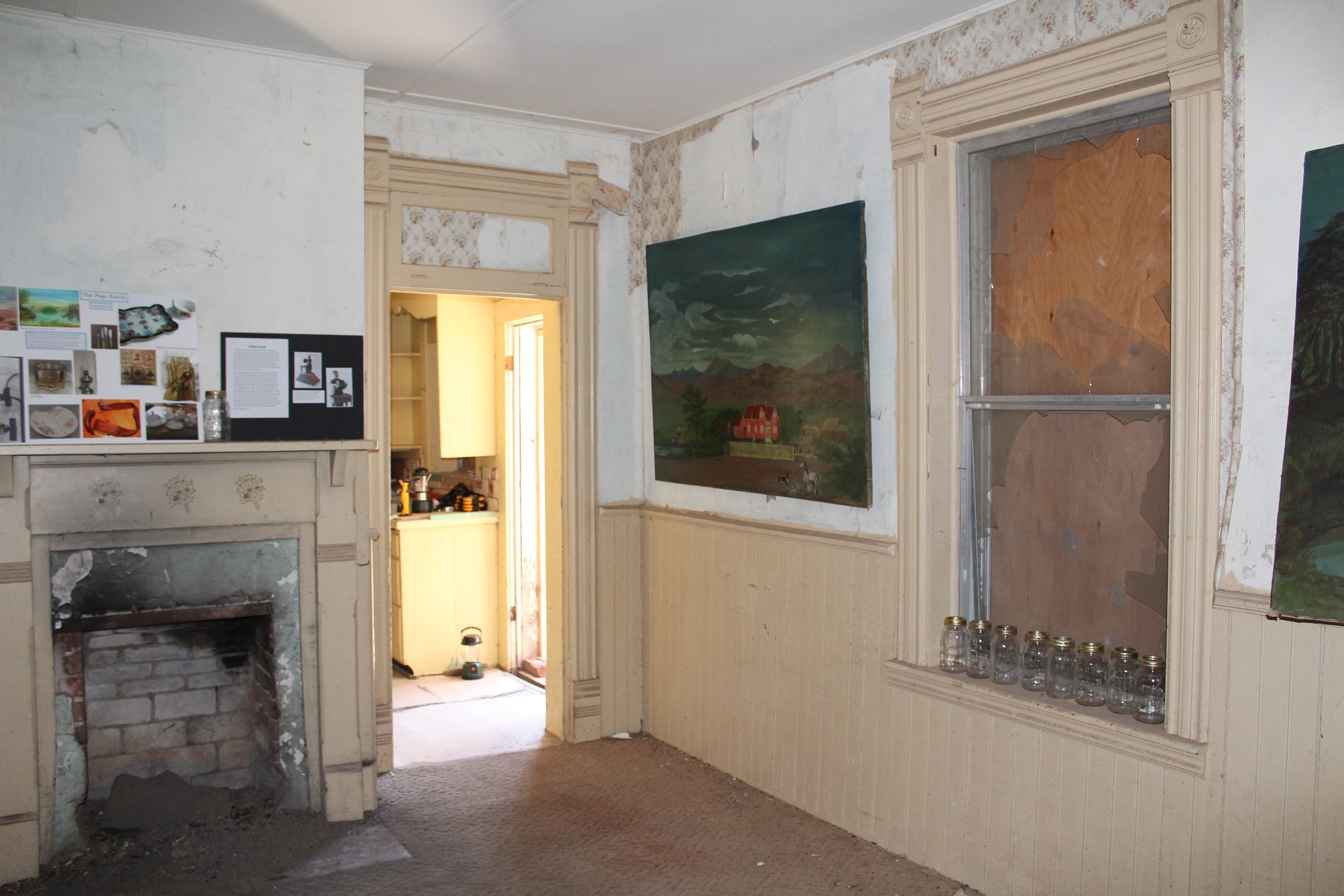 Photo of the northeast corner of the dining room in the Page Ranch house.

Note the original woodwork from 1900. Two original oil paintings hang in the dining room
where they hung when the home was new in the early 1900s.

Photo taken by Lisa Michele Church on 6/24/2017 and contributed by her on 6/30/2017.