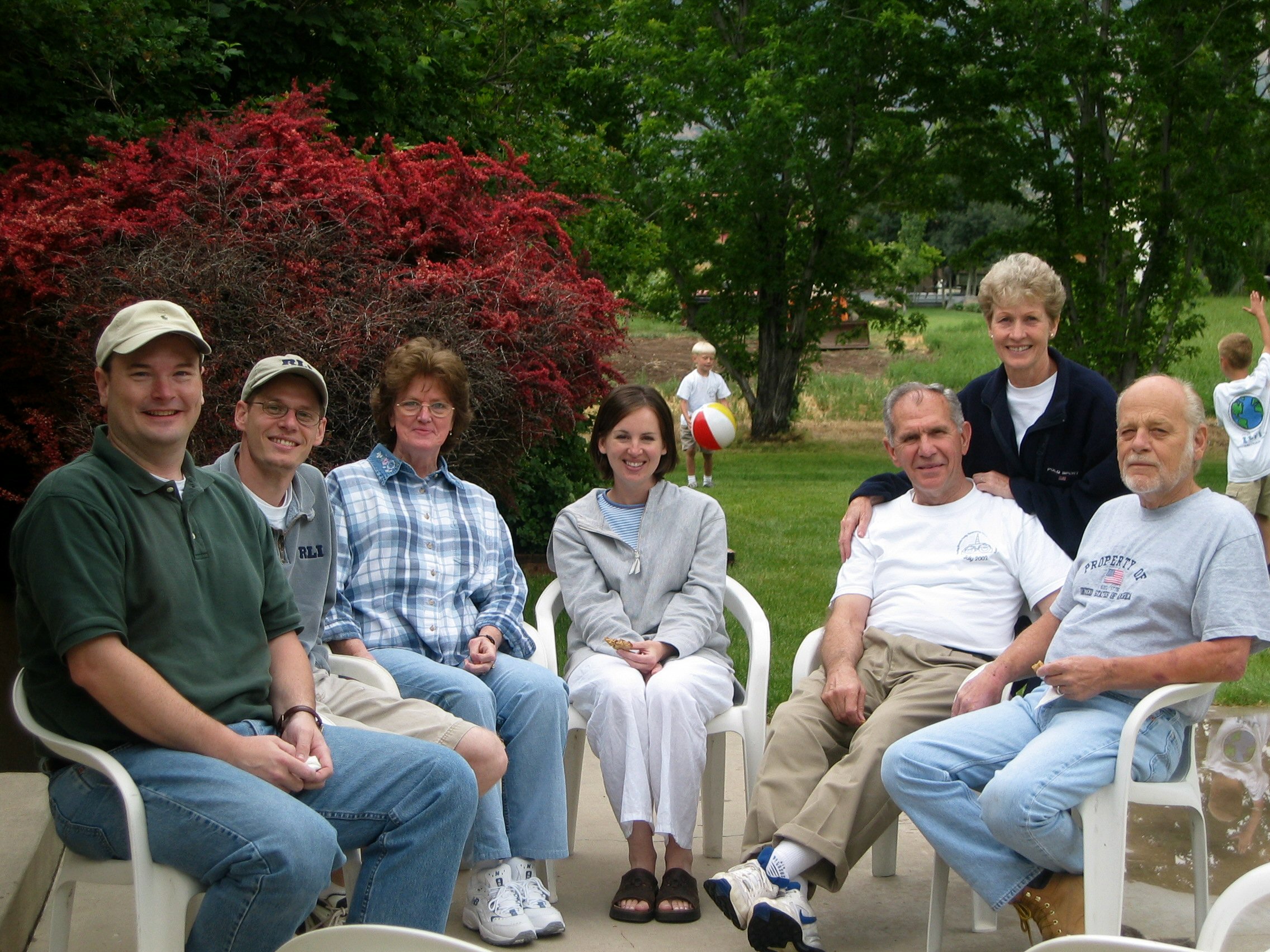 Photo of members of the Kay Brooks and Clark Nelson families.

Left to right: Clark N. "Chip" Nelson, Jr., Benjamin "Ben" Brooks (Kay & Ida Jean's son),
Peggy Nelson (Clark Sr.'s wife), Diane Brooks (Ben's wife), Joseph Kay Brooks (seated),
Ida Jean Brooks (standing), and Clark N. Nelson, Sr.

This photo was taken in the back yard of the Kay & Ida Jean Brooks home in Mapleton UT in June of 2003.

Photo contributed by Clark Nelson Sr. on 6/29/2017.