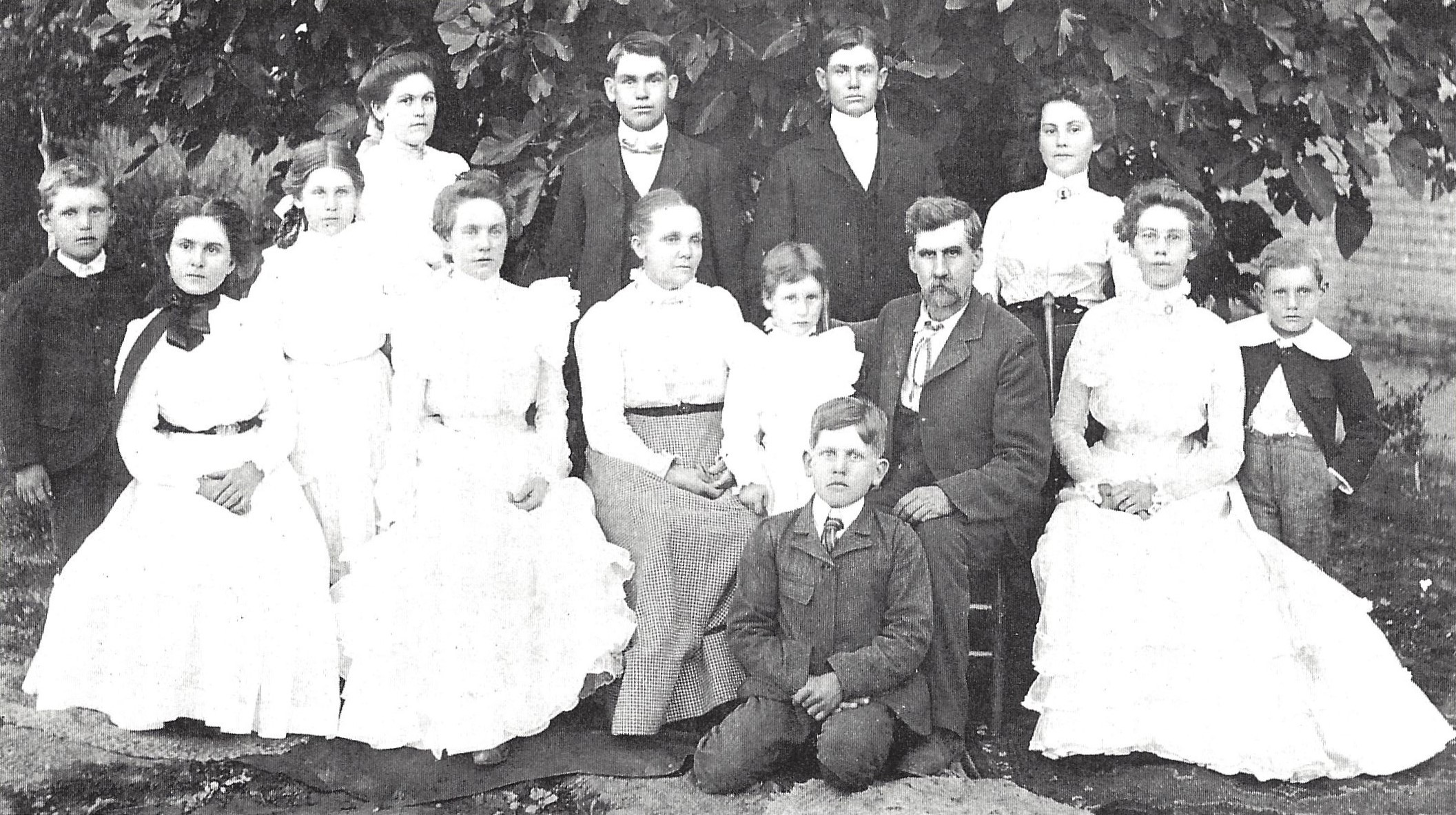 Photo of George Brooks Sr. family on June 3, 1901.

Back, standing left to right: Edward, Edith, Josephine, William, George Jr., Rozilla, and Llewellyn.
Center, seated left to right: Cornelia, Emma, Cornelia, Laura, George Sr., and May.
Front, kneeling: Samuel

May Brooks and Abner Harris were engaged to be married on June 3, 1901. At the last minute, May's sister,
Emma, became engaged to Robert Ashby, and so both weddings took place on June 3, 1901 in the living room
of the Brooks home and the reception was held that night at the Social Hall.

Photo contributed by Lisa Michele Church on 6/8/2017.