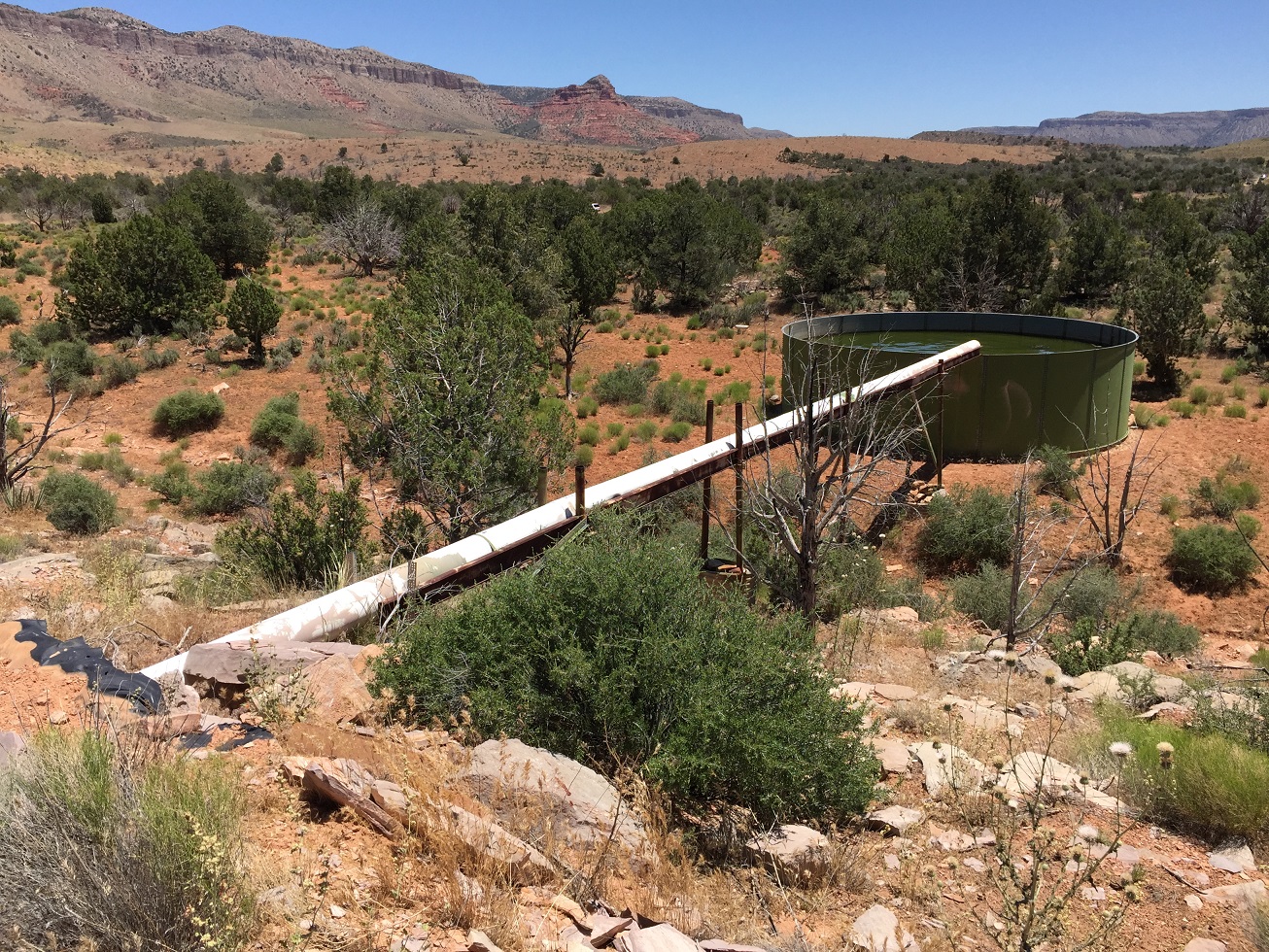 Photo of a water storage tank on the Wildcat Ranch on the Arizona Strip.

Rainwater is collected and fed into the tank through the white pipe.
See WCHS-03340 for a description of how the rainwater is collected.

For a higher resolution version of this photo, click here.

Photo taken on 5/26/2017 at 1:25 pm by George Cannon and contributed on 5/27/2017.
The camera is facing southeast and is located at 36° 20' 0.20" North Latitude, 113° 46' 21.60" West Longitude.