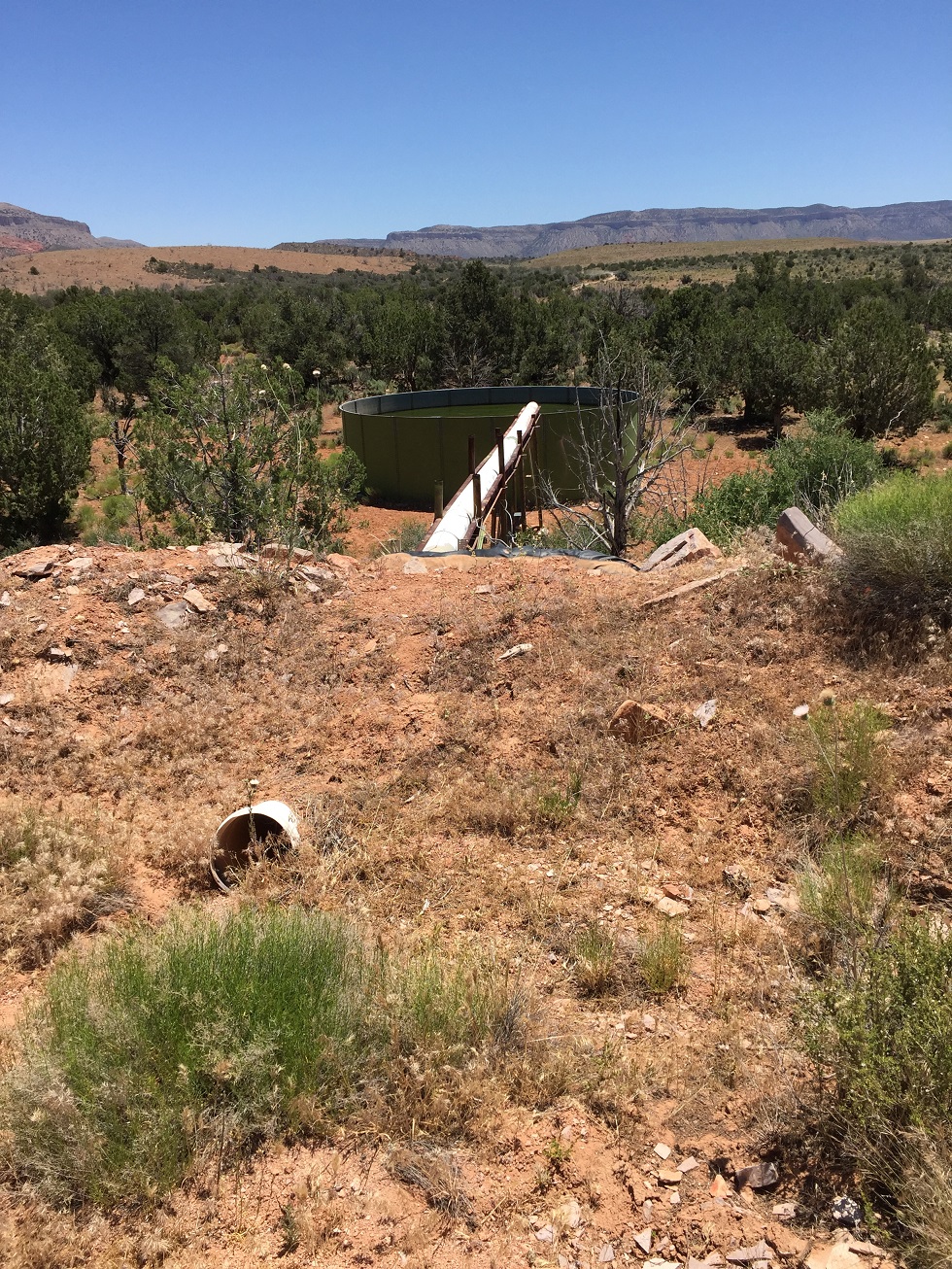 Photo of a system for capturing rain water into a water storage tank on the Wildcat Ranch on the Arizona Strip.

Rainwater running down the wash seen in WCHS-03339 is capture by a little dam and piped into the water storage tank seen here. From there, water is piped into a series of watering troughs with float valves.

For a photo from a slightly different angle and place, see WCHS-03341.

Photo taken on 5/26/2017 at 1:25 pm by George Cannon and contributed on 5/27/2017.
The camera is facing southeast and is located at 36° 20' 0.23" North Latitude, 113° 46' 21.57" West Longitude.