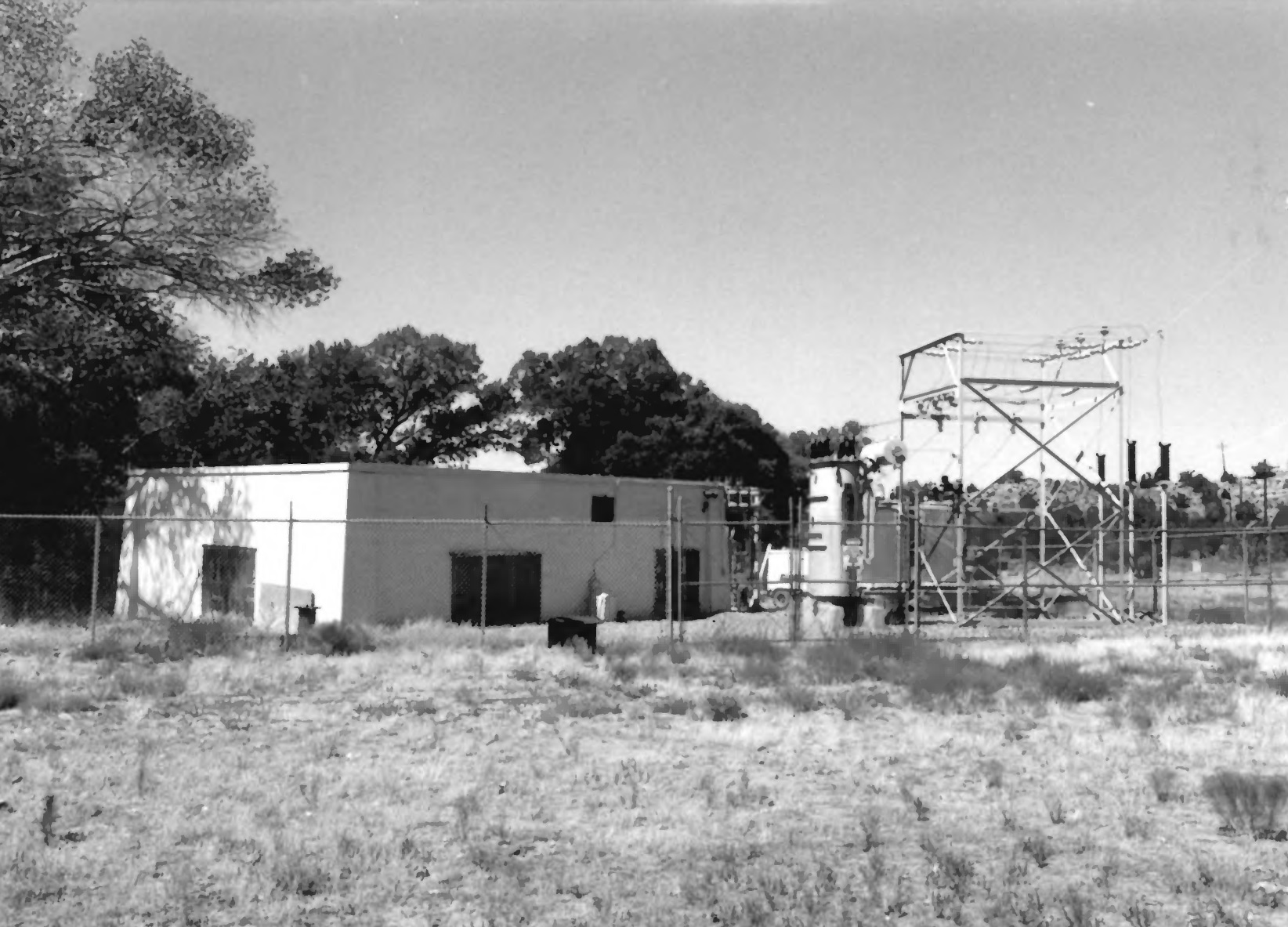 Photo of the Sand Cove Hydroelectric Power Plant between Dammeron Valley and Gunlock, Utah.

The powerhouse is on the left and the switchyard on the right.

This photo was taken by Mark I. Fiege and made part of the National Register of Historic Places
nomination form for the Santa Clara Hydroelectric Power Plants Historic District, July 1988.
The camera is facing southwest.