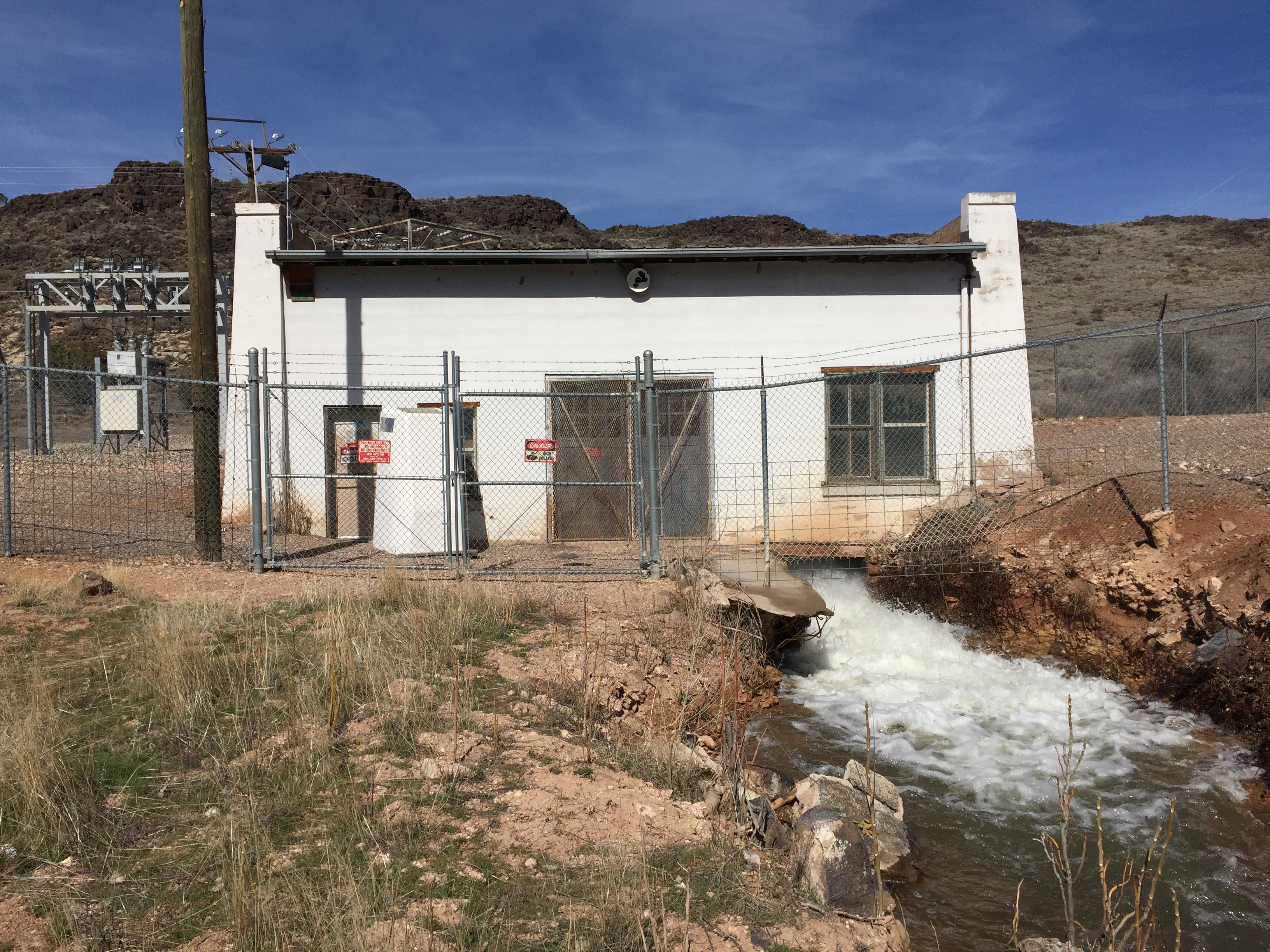 Photo of the outside of Power Plant #3 including the water discharge into the canal leading to Lower Sand Cove Reservoir.

Photo taken 3/7/2017 at 2:37 pm by George Cannon and contributed on 3/13/2017.
The camera is facing northeast and is located at 37° 16' 50.48" North Latitude, 113° 43' 40.98" West Longitude.